US Navy launches official Request for Information (RFI) for F/A-XX strike fighter
a
Naval Forces News - USA
US Navy launches official Request for Information (RFI) for F/A-XX strike fighter
The US Navy has launched mid-April an official RFI for the F/A-XX carrier-based strike fighter. The F/A-XX is intended to replace both F/A-18E/F Super Hornet fighter and EA-18G Growler electronic warfare aircraft currently in service in the US Navy by the years 2030ies.

The official RFI for the sixth generation fighter, issued by the Department of the Navy Naval Air Systems Command Aircraft Division, goes as follow:

The Director for Air Warfare (OPNAV N98) has requested NAVAIR Warfare Analysis and Integration Department (AIR-4.10) to conduct trade space refinement as a precursor to an analysis of alternatives for candidate strike fighter aircraft replacements for the FA-18E/F and EA-18G.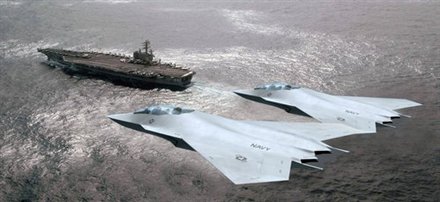 F/A-XX concept
(Picture: Boeing)

CAPABILITY DESCRIPTION:
The intent of this research is to solicit Industry inputs on candidate solutions for CVN based aircraft to provide multi-role capability in an A2AD operational environment. Primary missions include, but are notlimited to, air warfare (AW), strike warfare (STW), surface warfare (SUW), and close air support (CAS). Also consider the ability of your concept to provide other capabilities currently provided by strike fighteraircraft, such as organic air-to-air refueling (AAR), Tactical Reconnaissance, Surveillance and Target Acquisition (RSTA), and airborne electronic attack (AEA). The trade space refinement activity will characterize a broad trade space, to include unmanned, optionally manned and manned aircraft. System attributes and system capabilities will be considered in the context of cost and affordability. Concepts that are derived from legacy aircraft, "clean sheet" new design aircraft, as well as innovative technology concepts specifically tailored for the operational context are all relevant. Please provide a separate whitepaper for each technology concept or family of related and complementary technology concepts; multiple white papers may be provided.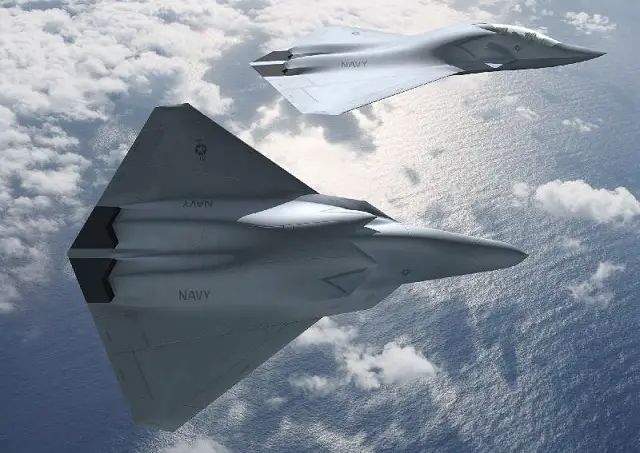 F/A-XX artist impression
(Picture: Boeing)
As a top level summary of some of the required system capabilities, the air vehicle should be capable of addressing the following needs:

1.Capable of operating from CVN 68 and CVN 78 class aircraft carriers, as part of the Carrier AirWing (CVW), with minimal impact on the ship configuration and the operations of the rest of theCVW.

2.This aircraft will be a complementary CVW asset to the F-35C and an unmanned persistent intelligence, surveillance, and reconnaissance (ISR) vehicle with precision strike capability.

3.The ability to conduct persistent, penetrating operations in an A2AD operational environment.

4.The ability for an IOC in the 2030 timeframe. If a spiral approach to incorporation of systems and/or technology to achieve full operational capability is employed, provide the timeline toachieve full capability.