a
Naval Forces News - UK
Royal Canadian Navy Submarine HMCS Chicoutimi back in the Fleet following Sea Trials
Diesel electric submarine (SSK) HMCS Chicoutimi was handed over to the Royal Canadian Navy on December 3rd following its last set of sea acceptance trials. In 2004, a serious fire broke out onboard HMCS Chicoutimi during her transit sail from the United Kingdom to Canada.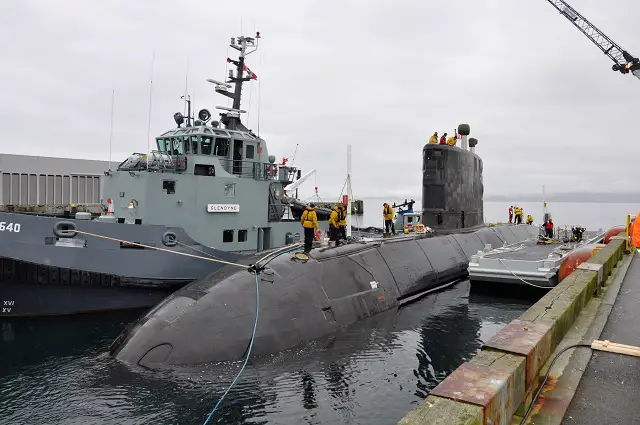 HMCS Chicoutimi, Victoria class SSK. Picture: RCN
HMCS Chicoutimi acceptance trials which started in Septemnber this year were necessary to test the Victoria-class submarine's engineering systems and capabilities, as well as its crew, and to ensure that all are performed within required parameters.

The Victoria-class submarine fleet is an important strategic asset for Canada. This latest milestone for HMCS Chicoutimi comes as the Canadian Submarine Service celebrates its centenary. For 100 years, submarines – and submariners – have been the RCN's "special forces".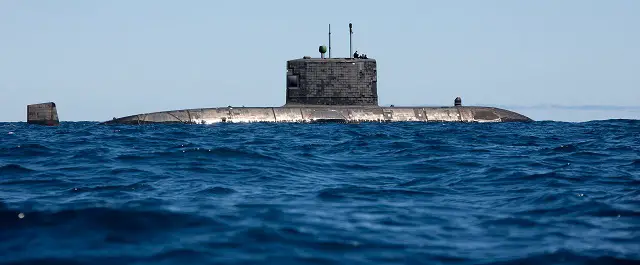 HMCS Corner Brook, the third Victoria class SSK. Picture: RCN
Built for the Royal Navy as HMS Upholder (S40), she was the lead ship of the Upholder class of submarines. The submarine was laid down by Vickers Shipbuilding and Engineering in February 1983, launched in December 1986, and commissioned into the Royal Navy on 7 December 1990.

Upholder was aquired by the RCN in 1998 and commissioned as HMCS Chicoutimi in 2004. Chicoutimi is the last of the four Victoria class SSKs of the RCN.