---
France has started meeting with Greek officials this week about vessel procurement, including the new Belharra frigate, according to our source in Greece. We reported on Monday that negotiations on both FREMM frigates and Gowind corvettes would start soon according to local media.
---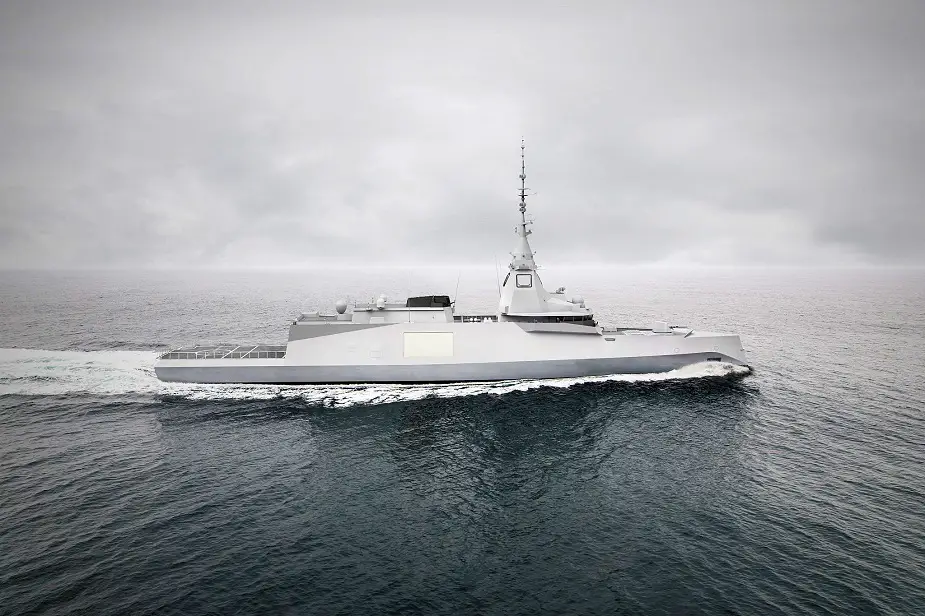 Artist impression of a Belharra frigate at sea. Image: Naval Group.

---
According to our source, defence market analyst Stelios Kanavakis, French officials (including representatives from Naval Group) met with the Greek defense procurement agency on Wednesday and with the Armed Forces Chief of Staff and the Chief of the Hellenic Navy on Thursday. They discussed about a flexible financing plan for 2+2 vessels.

Funding could come from the earnings on Greek bonds that France bought in the previous years and has not yet returned to Greece. During the previous years of the economic crisis, Eurozone countries bought Greek bonds and agreed that they would return any earnings. However, these earnings have not yet been returned to Greece despite the agreement. So it appears that France could pay these earnings back through the frigates.

Our source also indicates that the Hellenic Navy need has always been for Air Defense vessels (since 2011 anyways). Procurement of second hand Arleigh-Burke destroyers from the US Navy was even being considered at some point.

The fact that Naval Group is proposing the Belharra (along the FREMM and Gowind) makes a lot of sense: The next generation mid-size frigate (FTI) already selected by the French Navy (Marine Nationale) has the advantage to be a smaller, more affordable platform compared to the FREMM (4,000 tons compared to 6,000). Yet it can be configured with up to 32x VLS with MBDA ASTER 30 long range SAM and is fitted in its baseline configuration with the new fully digital Sea Fire 500 fixed-panels AESA radar by Thales. The radar offers 500 Km+ air surveillance coverage according to Thales while the ASTER 30 has an opertional range of up to 120 Km according to MBDA.

About the FTI
The French Defence Ministry announced the attribution to DCNS (now Naval Group) of a contract for the development and construction of five FTI (Frégate de Taille Intermédiaire or mid-size frigate) surface combatant intended for the French Navy in April 2017. The first of the five frigates from this DGA-managed programme should be delivered in 2023 with an entry into active duty in 2025.
The FTI will have a displacement of about 4200 tonnes with a crew of 125 sailors. It will be capable of anti-submarine warfare, anti-air warfare, anti-surface warfare as well as the support of special forces missions.
---