a
DIMDEX 2012 - Show Daily News
Sikorsky showcasing both MH-60R and MH-60S Seahawks at DIMDEX 2012
Sikorsky helicopters have more than 60 years experience performing maritime missions. The SEAHAWK helicopter family has more than 2.5 million flight hours with more than 600 SEAHAWK helicopters in service worldwide. The current production MH-60R and MH-60S helicopters bring powerful new capabilities to the U.S. fleet with digital cockpits and mission-adaptive systems.
Sikorsky stand at DIMDEX 2012, showcasing both MH-60R and MH-60S
Some 298 new MH-60R SEAHAWK® helicopters with a mix of sophisticated sensors are assuming the U.S. Navy's primary anti-submarine and anti-surface warfare roles of today's SH-60B and SH-60F aircraft. The MH-60R SEAHAWK helicopter elevates tactical maritime mission capability to a new level by building on six decades of Sikorsky's naval helicopter experience. The MH-60R model is the world's most capable naval helicopter available today designed to operate from frigates, destroyers, cruisers and aircraft carriers. Its state-of-the-art mission systems give it an unmatched capability as an airborne multi-mission naval platform. Additionally, the MH-60R aircraft enables modern navies worldwide to benefit from future decades of military interoperability with the U.S. Navy.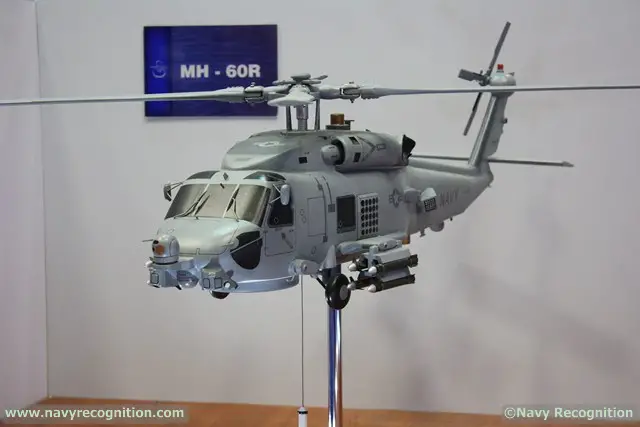 The MH-60S Seahawk helicopter is designed to perform vertical replenishment (VERTREP), combat search and rescue (CSAR), special warfare support missions, anti-surface warfare (ASUW) and and airborne mine countermeasures (AMCM).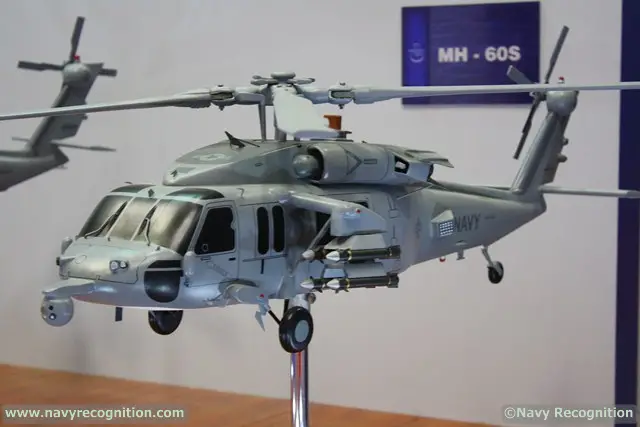 For the AMCM role, the US Navy is currently developing a range of new systems:
AN/AQS-20 side looking sonar

Acoustic/magnetic minesweeper
Airborne mine neutralisation (through remotely piloted anti-mine torpedoes)
Organic Airborne and Surface Influence Sweep (OASIS)
Visit Sikosrky during DIMDEX 2012 on stand N-110