a
EURONAVAL 2016 Online Show Daily - Saab

Saab displays its broad range of naval capabilities at Euronaval 2016
At Euronaval 2016, Saab is showcasing examples of its innovative thinking, including A26 Submarine, as well as its unique Multi-Shot Mine Neutralisation System (MuMNS) and a broad portfolio of sensors and weapons.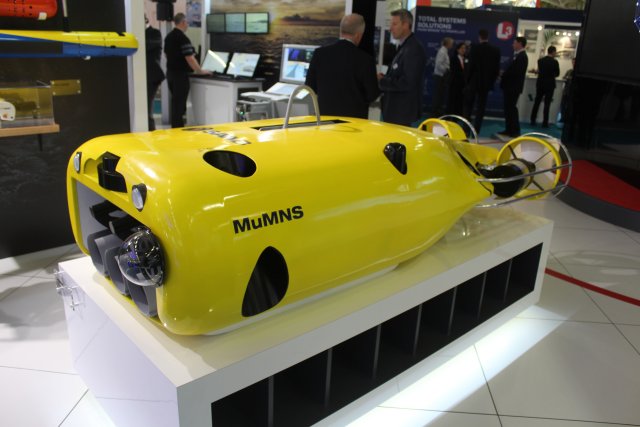 Saab's Multi-Shot Mine Neutralisation System (MuMNS)

(Photo NavyRecognition)
Saab's Multi-Shot Mine Neutralisation System (MuMNS) is one example of highly reliable and adaptable vehicles wich can be used in a variety of different roles, including live operational mine clearance, peacetime operations against historical ordnance, mine investigation and underwater demolitions.

The system is effective against a complete range of underwater targets: mines (ground, moored, floating and drifting), depth charges, torpedoes and IEDs.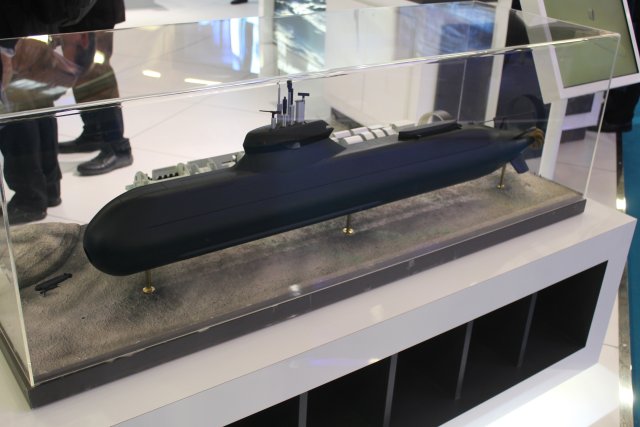 The Saab A26

submarine (Photo NavyRecognition)
The A26 is a unique submarine with proven modular design, silent long-endurance Saab's A26 uses the latest stealth technology and advanced tactical communication to allow submarines to integrate their communications with those of other defence forces and civilian agencies. Operational flexibility, together with a comprehensive weapons suite, enables it to carry out a wide variety of missions.

The A26 submarine is designed for the following missions:

Maritime security operations, Intelligence operations, Covert mine countermeasure operations, Special operations by carrying, deploying and retrieving special forces along with equipment and underwater vehicles, Underwater work, Anti-submarine & anti-surface warfare, Mine-laying in covert mode.