a
Naval Forces News - Russia
Project 20385 Gremyaschy corvette to be powered by Russian-made engines
The advanced Project 20385
Steregushchy class
Gremyaschy
corvette will be equipped with a Russian-made propulsion plant comprising four engines to be installed during May, the Russian Defense Ministry's press office said on Friday.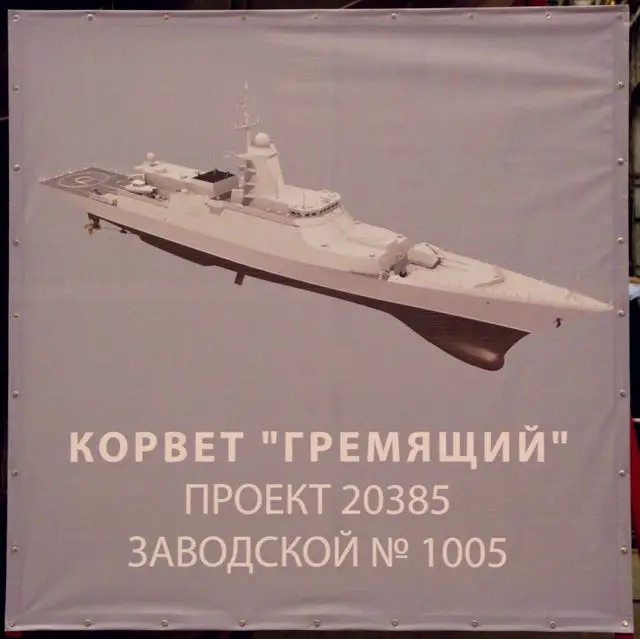 Gremyashchy class Corvette (Project 20385) artist impression for Russian Navy

"The Severnaya Verf Shipyard in St. Petersburg has begun to equip the Gremyaschy corvette with domestic main engines made by the Kolomensky Zavod Plant to the Russian Navy's specifications under the program on import substitution in surface combatant shipbuilding," the Defense Ministry says in its press release.

The ministry added that the engine was in production by Kolomensky Zavod and that its design had been improved. "In accordance with the specifications requirement issued by the Navy, the Almaz Design Bureau and Severnaya Verf Shipyard have made calculations allowing the effective integration of the Russian engines without affecting the corvette's design characteristics," the ministry's press office added, reminding that the cutting-edge warship would be launched in 2017.

© Copyright 2016 TASS. All rights reserved. This material may not be published, broadcast, rewritten or redistributed.