a
Naval Forces News - Japan
Admiral Murakawa is the New Chief of the Japan Maritime Self Defence Force
Admiral Murakawa was appointed today as the 33rd Chief of Staff of the Japan Maritime Self Defence Force (JMSDF). He took over the duty of the JMSDF Chief of Staff from Admiral Takei.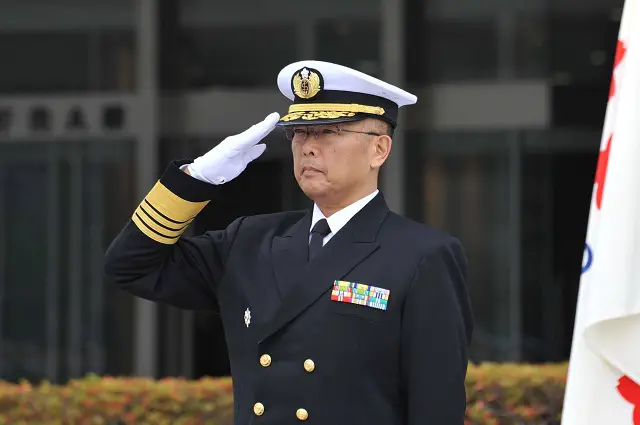 Admiral Murakawa is the New Chief of the Japan Maritime Self Defence Force
Amidral Murakawa said in a statement:
The JMSDF marks 65th anniversary of the establishment soon. During that period, we have actively engaged in eatablishing stable maritime security as well as defending our country. Those activities in recent years include patrolling the increasingly severe seas around Japan, conducting counter-piracy missions in the Gulf of Aden and off the coast of Somalia for the past 7 years, and coping with frequent natural disasters such as the Great East Japan Earthquake and the Kumamoto earthquakes, which the people of Japan have higher expectations for our missions. Additionally, we have engaged in an increasing number of long-term intense missions and missions which require us to carry out expeditiously.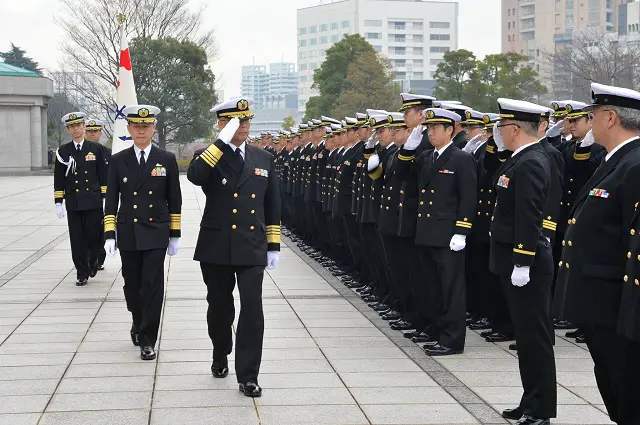 Admiral Murakawa is the 33rd Chief of Staff of the Japan Maritime Self Defence Force
In particular, situations of grey area which can refer to neither peace time nor contingency over territory, sovereignty, and economic interests, are expanding both geographically and temporally, and cannot be solved even though they can bring about serious crisis.

These are the long-term challenges in the grey area situations that we have to put our every possible effort in order not to make the situations worsen although the outcomes cannot be easily seen.

In light of the given situations, the JMSDF aims to establish the robust action of "ready to fight" which we have been promoting, and will set about our concrete missions to strengthen the personnel, operational, and equipment technology foundations from this year.

I am aware that engaging in increasingly challenging daily missions to deal with grey area situations, contributing to global maritime security, and ensuring robustness in strengthening the three foundations in the future are the challenges we have to address with sense of responsibility from every member of the JMSDF and the spirit of comradeship.

I am determined to lead the JMSDF under the mottos of "robustness, full readiness, and succession of the traditions" which I have taken over from my predecessors.

Your continued understanding and support to the JMSDF is greatly appreciated.