a
Naval Industry News - Russia
Russia's 1st Project 955A SSBN Prince Vladimir & 1st Project 885M Kazan Will Be Launched in 2017
The nuclear submarines Prince Vladimir (first unit of project 955A SSBN) and Kazan (first unit of project 885M SSN) will be floated in 2017, Russian Navy Deputy Commander-in-Chief for armaments Vice Admiral Viktor Bursuk said.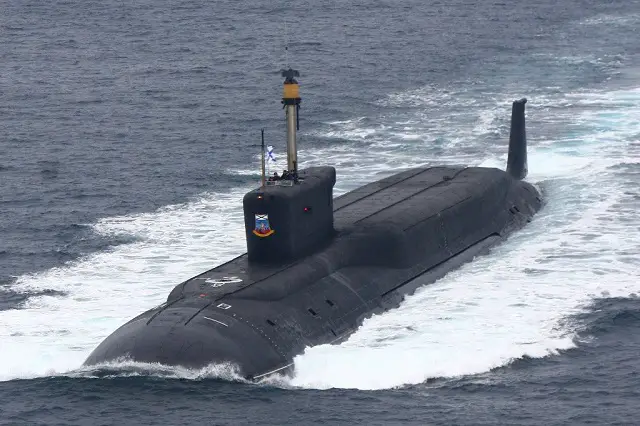 The K-535 Yuriy Dolgorukiy, first Project 955 Borey-class SSBN
"The first submarine of the upgraded project 955A and Yasen-M will be floated in 2017," he said adding the Navy wants to get the submarines "in time agreed in the contract".

The Prince Vladimir had its keel laid in 2012 and is the fourth submarine in the series of eight Borei and the first boat of the upgraded Borei-A project. Two other submarines - Prince Oleg and Generalissimo Suvorov - had their keels laid in 2014. In 2015 the Emperor Alexander III followed suit. Each of the submarines can carry 16 Bulava intercontinental ballistic missiles.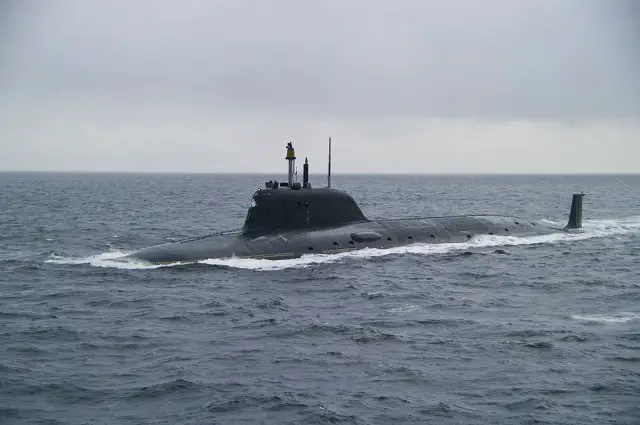 Russian Navy First Project 885 Yasen-class Submarine Severodvinsk (K-560) underway
The Kazan had its keel laid in 2009 and is built by the upgraded 885M project (code Yasen-M). It is the second boat of project 885. The first Severodvinsk submarine was handed over to the Navy in 2014. A total of seven submarines are to be built.

A source in the Russian military-defense complex earlier told TASS the Prince Vladimir and the Kazan will join the Russian Navy a year later than planned - in 2018. Both submarines had to be handed over in 2017.

© Copyright 2016 TASS. All rights reserved. This material may not be published, broadcast, rewritten or redistributed.

About Project 955A
On 15 December 2009, a Defense Ministry official announced that the laying down of the fourth Project 955 Borei-class submarine had been postponed from December to the first quarter of 2010. The reason for the delay was said to be "organizational and technical reasons". The fourth ship of the 955 class will actually be the first improved "955A" variant. It is reported by unnamed sources that this modification will include major structural changes and probably other changes.

About Project 885M
Not much is known about the modifications or improvements on Project 885M, but deputy general director of the Malakhit Design Bureau was quoted saying that Kazan will be quieter and have improved sensors and weapon systems compared to Severodvinsk.