a
Naval Forces News - China
PLAN Conducted Major Naval Drills Involving close to 100 Vessels & Units in South China Sea

Our colleagues from
Eastpendulum
are reporting that the People's Liberation Army Navy (PLAN or Chinese Navy) conducted large scale naval drills in the South China Sea. The naval exercise involved close to 100 vessels, submarine, aircraft from the PLAN air force and coastal defense (land based) units during 4 days (between July 7 and 11, 2016).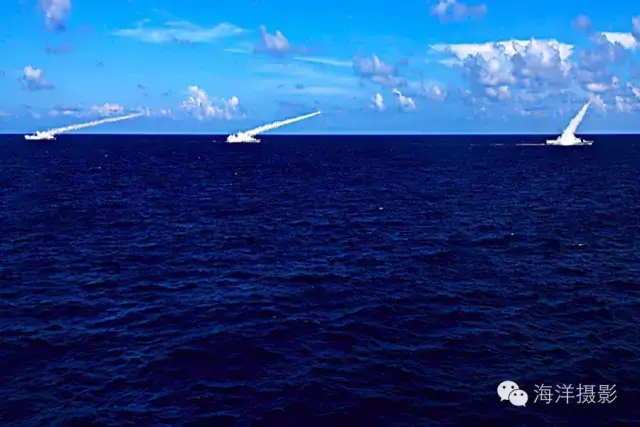 Three Type 056 corvettes simultaneously launching anti-ship missiles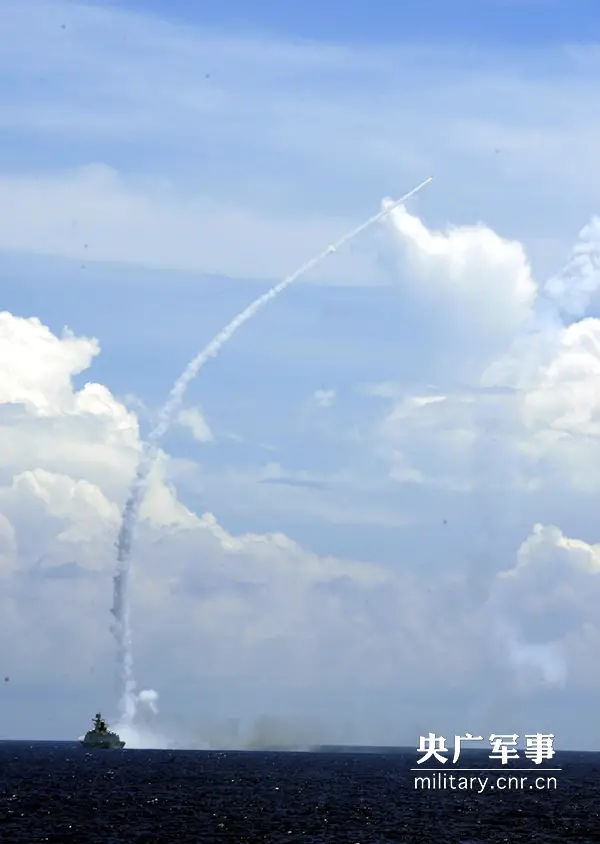 Launch of an HQ-16 surface to air missile from a Type 054A frigate
Based on the pictures and videos of the exercise released by the PLAN, several vessels and systems can be identified:
» Destroyers: Type 052C Lanzhou (hull number 170),
Type 052D
Hefei (174), Type 052B Guangzhou (168) Type 051C Shenyang (115) and Sovremenyy-class destroyers Ningbo (139).
» Type 054A Frigates Hengyang (568), Huangshan (570), Yuncheng (571), Sanya (574) and Yueyang (575)
»
Type 056 Corvettes
Luzhou (592), Chaozhou (595) and Huizhou (596) and Type 056A Corvette Suqian (504)
» Type 039 and Kilo-class diesel-electric submarines (SSK)
» J-10AH, J-11BH, JH-7A and Su-30MKK fighters as well as H-6G bombers
»
HQ-9
medium-to-long range air defense missile system
» YJ-62 coastal defence units
» The new
YJ-12
supersonic anti-ship cruise missile launched from an H-6G
Official Chinese military TV coverage of the exercise
These units represent part of the frontline forces of the three major Chinese fleets. For the exercise, they were split into two groups: one led by destroyer Hefei and and the other destroyer Guanzhou. The exercise took place in an area of 106 000km² (57 235 nautical miles).

In the video above, the HQ-9 SAM launch takes place on Woody Island, the largest of the Paracel Islands in the South China Sea (this island is also claimed by Taiwan and by Vietnam).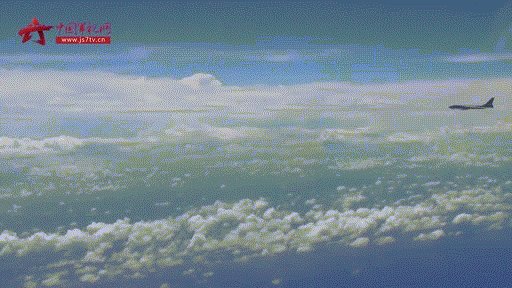 Revealed for the first time: The new YJ-12 supersonic anti-ship cruise missile launched from an H-6G
According to an official PLAN statement, the objective of this large scale exercise was to evaluate the integrated capability of the various units of the Chinese navy in case of a local conflict. The presence of the Commander of the Chinese navy, Admiral Wu Shengli, and officials of the General Staff throughout the maneuvers demonstrates the importance of this naval exercice.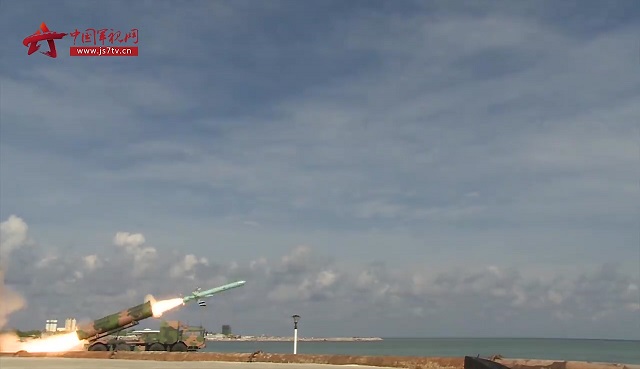 YJ-62 coastal defence unit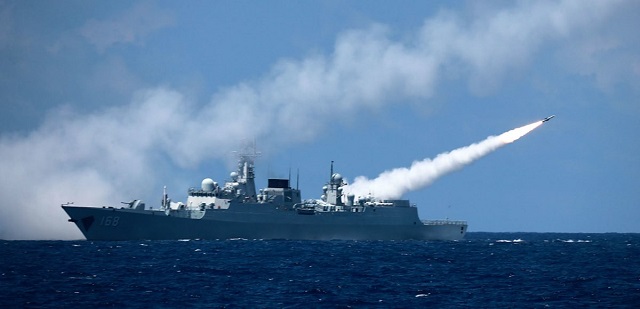 Type 052B Destroyer Guangzhou launching an anti-ship missile