a
Naval Forces News - Russia
Russian Navy to receive three Project 23370M Search and Rescue boats by 2018
Russia's Navy will receive three Project 23370M multipurpose search and rescue boats by 2018, Navy spokesman Igor Dygalo said. "The Russian Navy's search and rescue forces are planned to receive another three Project 23370M modular multipurpose search and rescue boats in 2016-2018," Dygalo said.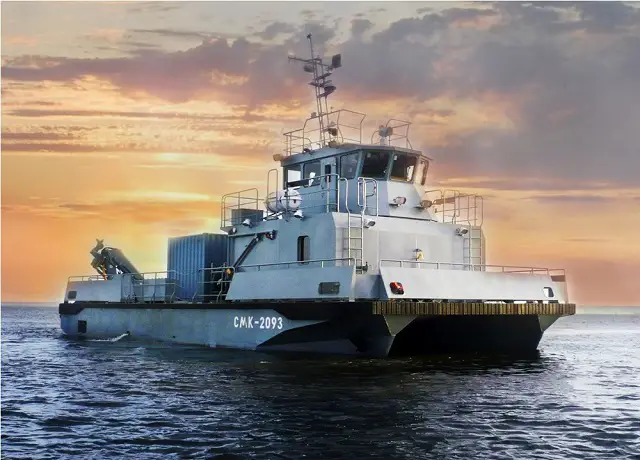 Project 23370 modular motor boat
"In all, the Russian Navy will operate 15 Project 23370 and Project 23370M boats by 2018," he added. As of today, the Navy operates 12 Project 23370 search and rescue boats. Five of the boats are operational with the Baltic Fleet, four of them are in service with the Caspian Flotilla and three Project 23370 boats are used by the Black Sea Fleet.

The Project 23370 modular boat is designed to be used as a platform for various special systems and equipment.

In particular, Project 23370 boats can be used as diving or search and rescue vessels, as well as fire-extinguishing or environmental boats.

According to Dygalo, the Project 23370M search and rescue boat features a bigger size and a higher speed and offers better housing conditions for its crew.

© Copyright 2016 TASS. All rights reserved. This material may not be published, broadcast, rewritten or redistributed.