a
Navy Recognition New Website
Navy Recognition Launches its New Updated Website
In correlation with the debut of Euronaval 2016, Army Recognition Group is very proud to launch our newly updated navyrecognition.com website. The new website runs on the latest version of Joomla and now shares a similar look with the other two defense news websites in our group: armyrecognition.com and airrecognition.com. We implemented a number of new features including a diaporama on the homepage.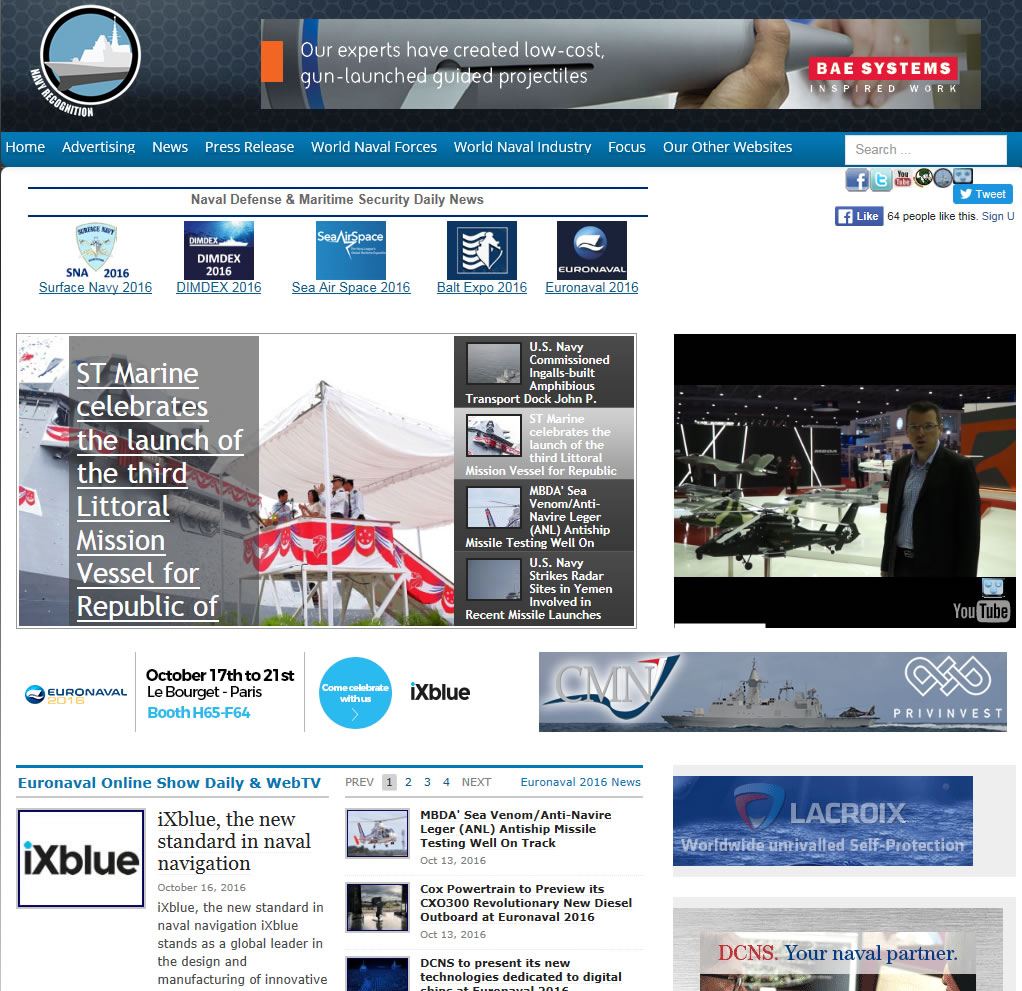 The new look of navyrecognition.com
In addition, there will now be a greater number of articles displayed on the homepage.

This technological and aesthetic overhaul combined with the start of Euronaval 2016 was an obvious choice: Navy Recognition is the official online show daily and WebTV for this event, the largest naval defense exhibition in the world!