a
Naval Aviation News - Russia
Russia Baltic Fleet`s Naval Aviation Received Three more Su-30SM Fighter Jets
The aircraft inventory of an airbase of the Baltic Fleet`s Naval Aviation deployed in Kaliningrad Region has been shored up with three more Su-30SM newest multirole fighter jets, the official spokesperson for the fleet Roman Martov told journalists.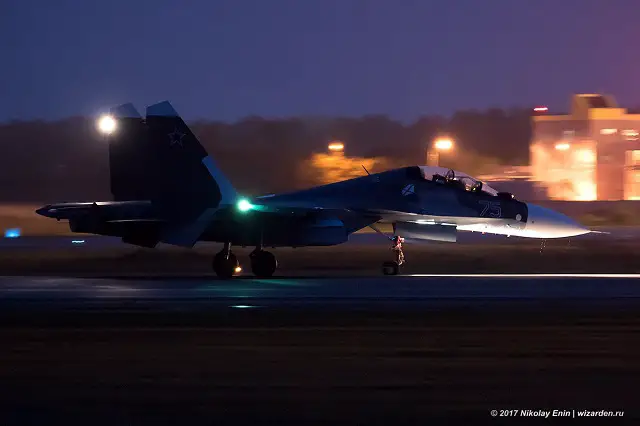 Su-30SM (with "blue number" 75) of the Russian Navy Baltic Fleet.

Picture via wizarden.ru

"Three more Su-30SM fighters have arrived at an airbase in Chernyakhovsk, Kaliningrad Region. They have joined a squadron of the Baltic Fleet`s Naval Aviation," Martov said.

He pointed out that the fighter jets had been accepted at the manufacturing plant in Irkutsk, and the crews from the fleet`s Naval Aviation`s mixed squadron had flown them to Kaliningrad Region.

The Baltic Fleet has received a total of six such aircraft in recent nine months. The first plane arrived at the Naval Aviation`s airbase in December 2016. "The Naval Aviation of the Baltic Fleet is planned to take the delivery of several more aircraft of the type in 2017-2018 under the State Defense Order," Martov pointed out.

© Copyright 2017 TASS. All rights reserved. This material may not be published, broadcast, rewritten or redistributed.