a
Naval Aviation News - France
Airbus Helicopters H160 to Replace French Navy Dauphin, Panther & Alouette III Light Helicopters
French Defense Minister Jean-Yves le Drian announced today that 160 to 190 helicopters will be ordered from Airbus Helicopters. "I came here to tell you that I decided [...] to make the H160 the basis of the future joint light helicopter," the minister said during his visit to the factory in Southern France.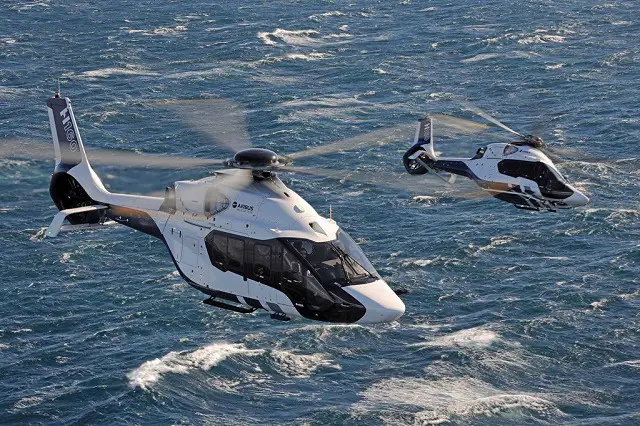 The H160 will serve as base for the future HIL light joint helicopter of the French military. Picture: Airbus Helicopters.

The HIL (for Hélicoptère Interarmées Léger or Light Joint Helicopter) program will replace six helicopter types with the French military: Panther, Dauphin & Alouette III in French Navy (Marine Nationale) service, Fennec in French Air Force and Army service, and Gazelle in French Army service.

The H160 is a 6 tons class helicopter capable of speeds of 160 knots. It can carry 12 passengers at distances of up to 120 nautical miles.

According to Airbus Helicopters, the H160 features the noise-reducing and performance-enhancing "Blue Edge" main rotor designed to increase the lift capacity by 100 kg and lower noise signature by 50% (3 dB).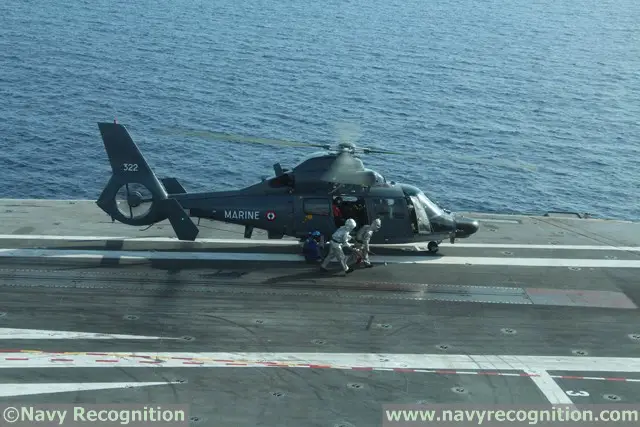 French Navy Panther aboard aircraft carrier Charles de Gaulle.

The first HIL helicopters are set to be delivered in 2024 and not 2028 as previously planned. As far as the French Navy goes, the delivery schedule is set to be quite tight. As noted from our colleague at le fauteuil de colbert blog, the first Navy HIL won't come until 2024 while ANL helicopter-launched anti-ship missiles will be delivered from 2018 and the first FTI next gen frigate will be delivered in 2023.

It is unclear how many of the 16 French Navy Dauphin helicopters will still be flight worthy by 2023. Meanwhile, the Alouette III used as carrier-based search & rescue have been flying since the 1960ies. For this reason, French Navy Alouette III crewmembers often sports a "Jurassic Flight" patch...

Meanwhile, French weekly Air et Cosmos is reporting that military use is intrinsic in the H160 design such as a strengthened landing gear and anti-corrosion for naval operations.

The French Navy is set to fly just two types of helicopters in the future: The NH90 NFH and the "light" HIL.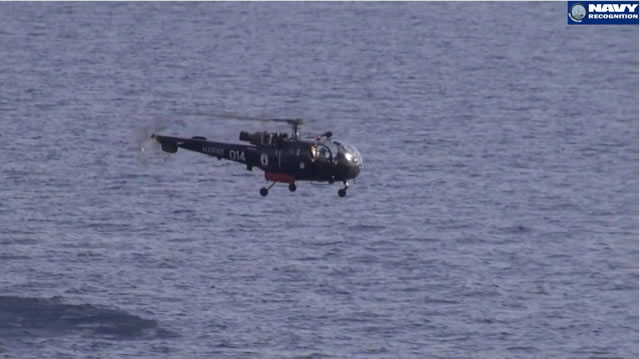 French Navy Alouette III securing Charles de Gaulle carrier operations.