a
Naval Aviation News - USA
Lockheed Martin to Upgrade IRST21 Sensor System for U.S. Navy Fighter Aircraft
Lockheed Martin recently received two contracts to upgrade its IRST21 sensor system for use on the U.S. Navy's F/A-18E/F fleet.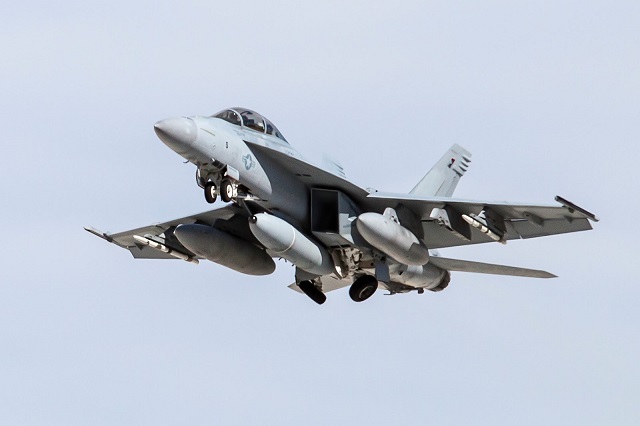 The IRST system consists of Lockheed Martin's IRST21 sensor that can detect targets over long distances and operates in environments where radar isn't an option. (Photo by Lockheed Martin)
Awarded by aircraft prime contractor Boeing, the Block II contracts provide up to $100 million for developing advanced software, performing hardware upgrades and delivering prototypes. These efforts will further enhance IRST21's proven detection, tracking and ranging capabilities in radar-denied environments.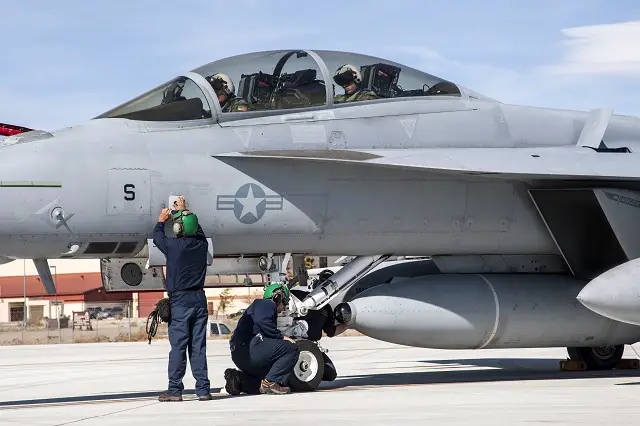 The crew of the F/A-18 Super Hornet carrying the Navy's Infrared Search and Track (IRST), a long-wave infrared sensor system that searches for and detects heat sources within its field of regard, inspects the aircraft Feb. 11 before the maiden flight with the pod at Edwards Air Force Base, Calif. (Photo courtesy of Lockheed Martin)
"The U.S. Navy's strategic block upgrade program enables us to continue advancing our technology and rapidly deliver it to the warfighter," said Paul Lemmo, vice president of Fire Control/Special Operations Forces Contractor Logistics Support Services at Lockheed Martin Missiles and Fire Control. "We are excited to implement the Block II upgrades and enhance IRST21's performance."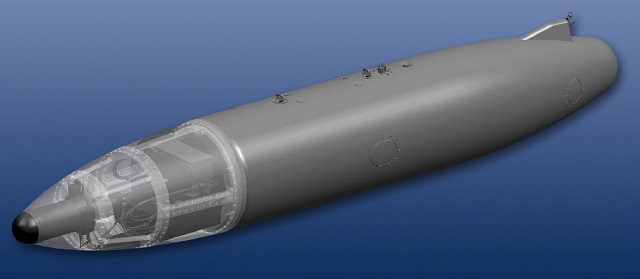 IRST21 can be mounted in a variety of ways, including the nose section of the F/A-18E/F's centerline fuel tank. (Photo by Lockheed Martin)
The IRST21 sensor system uses infrared search and track technology to detect and track airborne threats. Compared to radar, IRST21 significantly enhances the resolution of multiple targets, enabling pilots to accurately identify threat formations at longer ranges. This "see first, strike first" capability empowers pilots with greater reaction time, improving survivability.

IRST21 is the next generation of Lockheed Martin's legacy IRST sensor system, which accumulated more than 300,000 flight hours on the U.S. Navy's F-14 and on international F-15 platforms. Currently, IRST21 flies mounted in the F/A-18E/F's centerline fuel tank.

Contacted by Navy Recognition, a Boeing Defense spokesperson explained that "the IRST Pod carries 330 gal of fuel in the fuel tank assembly". This means that the pod still acts as an external fuel tank and the IRST feature does not sacrifices range much.