---
Following an international bidding process, Safran's integrated inertial navigation system (including Sigma 40 inertial navigation units and the associated computers) was chosen to modernize the Royal Netherlands Navy's Walrus class submarines.
---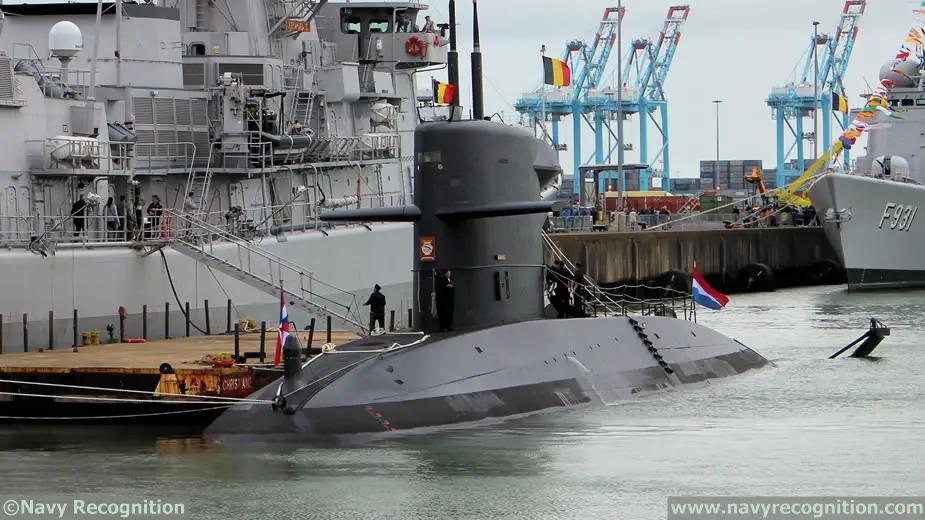 Walrus-class submarine Bruinvis, last of the class.
---
In a joint statement, Danny Pronk, projects procurement officer, and Jaap Hagesteijn, senior naval systems integrator, representing the Dutch Defence Materiel Organisation (DMO) which was in charge of the selection process, said: "We chose Safran Electronics & Defense because we have great confidence in their long experience as a supplier of naval equipment. Their system's performance and reliability, as well as customer support, were also decisive factors in our selection."

Following the contract signature, Jean-Christophe Mugler, head of sales & marketing in Safran Electronics & Defense's Defense Division, added, "We are very proud of this selection, which recognizes our position as a favored supplier to Walrus class submarines. We will continue to deliver top-flight service to the DMO, whose selection once again illustrates our outstanding expertise in this field."

Safran Electronics & Defense's Sigma 40 is the best-selling naval inertial navigation system in the world. Inertial systems from Safran Electronics & Defense are deployed by more than 40 navies worldwide.

The Walrus-class submarine is the only submarine class currently in operation in the Royal Netherlands Navy. Four are commissioned since the 1990ies. They have a submerged displacement of 2,650 tons and a length of 67.7 meters.
---
Our video on Walrus-class submarine Bruinvis
---