---
Rear-Admiral Vladimir Dmitriyev has been appointed Russian Pacific Fleet submarine force commander, the Eastern Military District's press office said. "The Russian president has appointed Rear-Admiral Vladimir Dmitriyev Pacific Fleet submarine force commander," the press office said.
---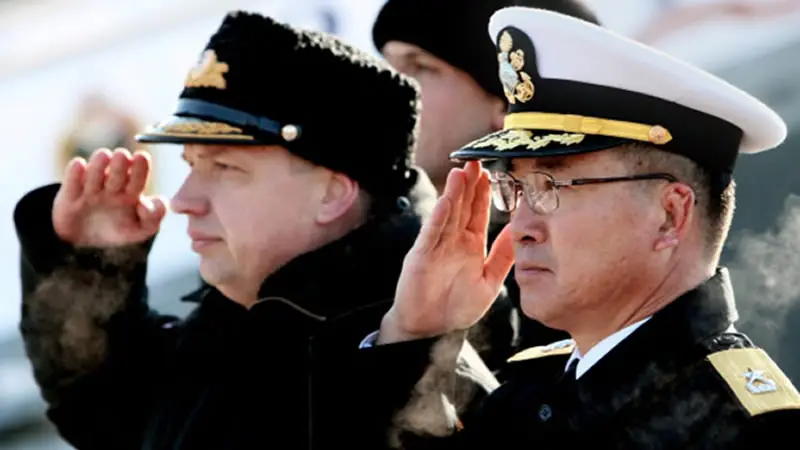 Picture source: RIA Novosti
---
Vladimir Dmitriyev was born on January 31, 1966 in the Leningrad Region in northwest Russia.

Dmitriyev graduated from the Frunze Higher Naval School in 1988, the Kuznetsov Naval Academy in 2001 and the General Staff Military Academy in 2017.

Dmitriyev started its career as engineer of a Pacific Fleet nuclear-powered submarine formation. After that, he commanded a nuclear-powered submarine and then a submarine force.

From 2014 to 2015, he was deputy commander of the Pacific Fleet's Primorye Flotilla.

In 2017, he was appointed chief of staff and first deputy commander of forces in northeast Russia.

Dmitriyev is a holder of state decorations and medals.
---
© Copyright 2018 TASS. All rights reserved. This material may not be published, broadcast, rewritten or redistributed.
---