---
Talks are under way to discuss the delivery of additional Russian-made equipment for Egypt's Mistral-class amphibious assault ships, Russian presidential aide for military and technical cooperation Vladimir Kozhin told the Kommersant business daily.
---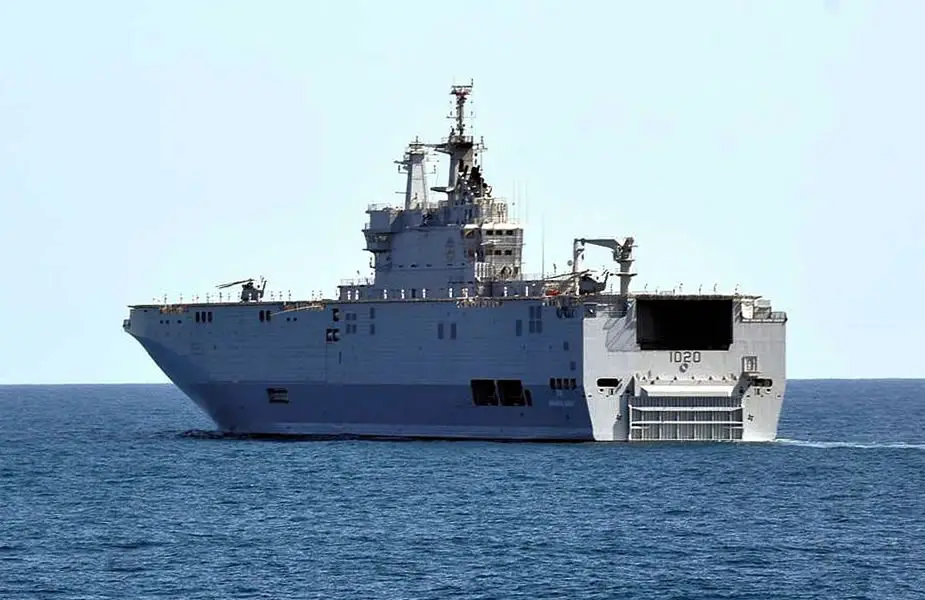 ENS Anwar El Sadat (L1020). Egyptian Navy picture.

---
"Active work under the Mistral deal is in progress. The parties are discussing the delivery of additional equipment for them, including weapons and control systems," Kozhin said.

"We have an advantage among others who want to get these orders and we hope that the Egyptian partners will assess this. The talks are still going on but everything will be clear in 2018," he added.
According to Kozhin, work is currently in progress to draw up a contract for the delivery of Russian-made Kamov Ka-52K (NATO reporting name: Hokum-B) helicopters for the Egyptian Mistral ships. Russia won the relevant tender in May 2017.

The Mistral-class amphibious assault ships are designed to transport troops. They can be also used as command ships. The ships of the type built by France can carry up to 16 heavy or 32 light helicopters and up to 900 servicemen with armored vehicles and landing boats.
---
© Copyright 2018 TASS. All rights reserved. This material may not be published, broadcast, rewritten or redistributed.
---