---
The latest and future Russian distant sea zone frigates of projects 22350 and 22350M will be equipped with unmanned surface and underwater craft for reconnaissance and inspection of vessels, operations on the seabed and studies of sea hydrology. Experts believe the craft will considerably enhance the effectiveness of frigates, the Izvestia daily writes.
---
Project 22350 Admiral Gorshkov frigate
---
The main Navy command said the decision to equip project 22350 and 22350M frigates with robotic complexes had been made. The military and shipbuilders are specifying the number and types of craft to be deployed on the latest warships.
The daily said the frigates will carry unmanned boats for reconnaissance of maritime objects and the coast. They will also remotely inspect suspicious vessels.
The latest frigates may also have unmanned underwater craft to submerge to a depth of several hundred meters for surveillance and underwater works. They will be controlled from the warship.
Frigates of project 22350 are designated to fight submarines and warships in oceans and seas. The warships with a displacement of close to 5000 tons and the length of 135 meters develop a speed of 29 knots. They are armed with 130mm artillery gun A-192 and Onix and Kalibr missiles. Project 22350M is an upgrade, which makes the frigates several thousand tons heavier due to new radars and armaments.
---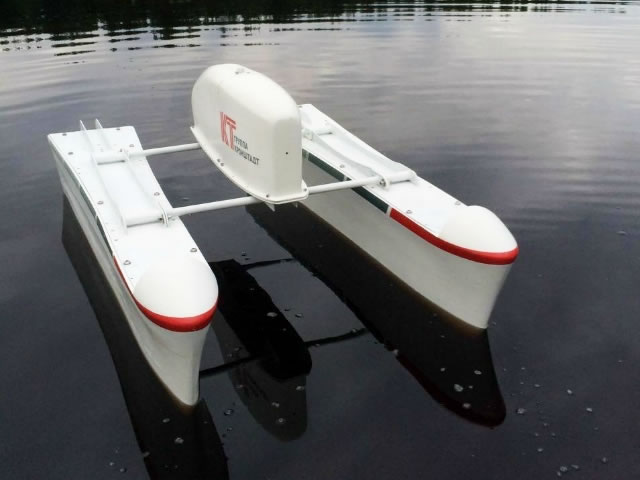 Kronstadt catamaran USV
---
The Russian Defense Ministry has been actively designing surface and underwater robots of late. In particular, a series of unmanned boats were created by the industry on the basis of speedboats and small catamaran. They usually have a side-view sonar for surveillance. The technology to control unmanned boats from a warship with an aerial retransmitting drone has been mastered since 2014 at a Defense Ministry range in Ladoga Lake.
Expert Mikhail Barabanov said all navies in the world are paying much attention to robotized systems. "Our shipbuilders follow the world trends and are sometimes ahead of them. Thus, there are no examples in the West of the serial engagement of anti-mine robotized systems on major surface warships," he said.
---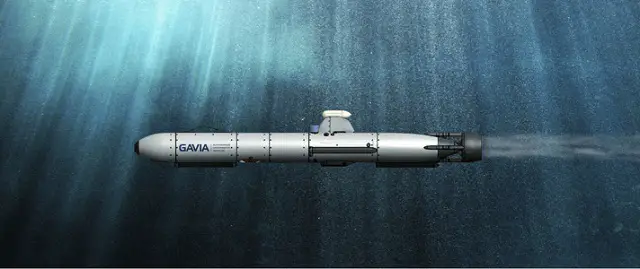 The Gavia Defence UUV

---
Barabanov believes the upgraded frigates will also engage drones. "The hydrography and surveillance can be very useful. Drones are engaged for that. For example, many navies acquired Gavia (Icelandic unmanned underwater vehicle). The Russian Navy also bought several batches of it. Unmanned boats are very fashionable today. They are used by warships for reconnaissance, inspection and tracking of surface targets," he said.
The first frigate of project 22350, the Admiral Gorshkov, was laid in early 2006 and is currently undergoing trials. The warship is to join the Northern fleet. Three other frigates of the project are at various construction stages, the Izvestia writes.
---
© Copyright 2018 TASS. All rights reserved. This material may not be published, broadcast, rewritten or redistributed.
---