---
Saab has received an order from the Swedish Defence Materiel Administration, FMV, to provide Multi Tactical Data Links to the Swedish Navy. The total order value is SEK 148 million.
---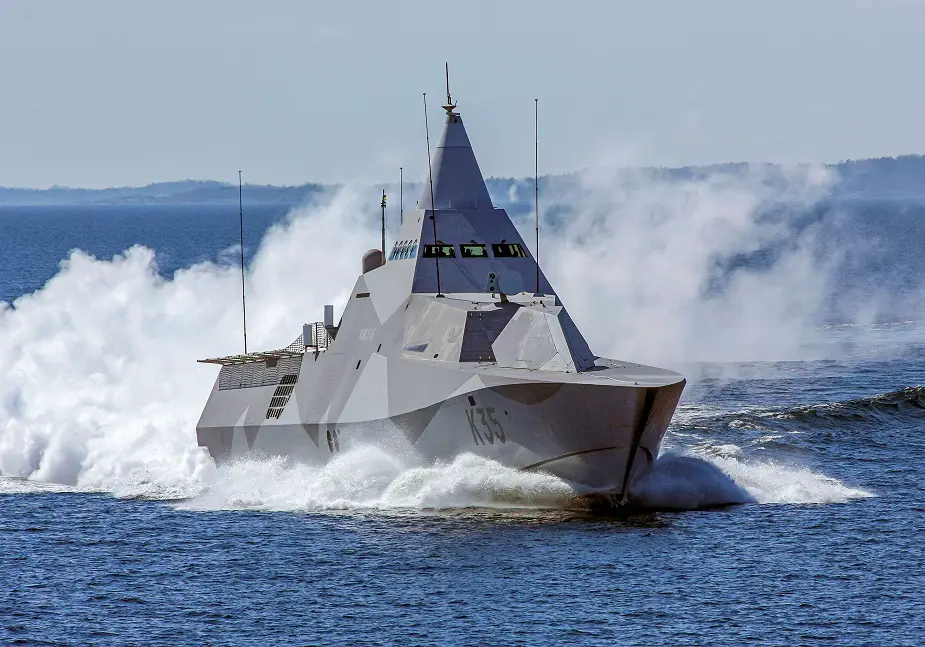 Visby-class corvette Karlstadt of the Royal Swedish Navy. Saab picture.

---
The Navy platforms will be upgraded with data links such as L16 and L22.This enables closer co-operation and communication with other nations at sea during missions.
Saab 9LV Combat Management System (CMS) will be upgraded as part of the deliveries.
"The integration of the Tactical Data Links into the Saab 9LV CMS on board the Navy's surface warfare vessels will further strengthen Swedish Navy's operational capability," says Anders Carp, Senior Vice President and head of Saab's business area Surveillance."
Link 16 is a military tactical data exchange network used by NATO and associated nations to allow military aircraft, ships and ground forces to exchange tactical information securely in near real-time. Link 22 is primarily maritime and complements Link 16.
Saab's 9LV CMS is used as command and control centre for many advanced surface vessels and submarines, providing naval forces with outstanding operational capabilities, supporting all mission types, from littorals to the open ocean.
---