---
The Radioelectronic Technologies Concern (KRET) adapted the new deck landing system BINS-SP-2 for MiG-35 fighter jet, a high-ranking source in the company told Mil.Press online publication.
---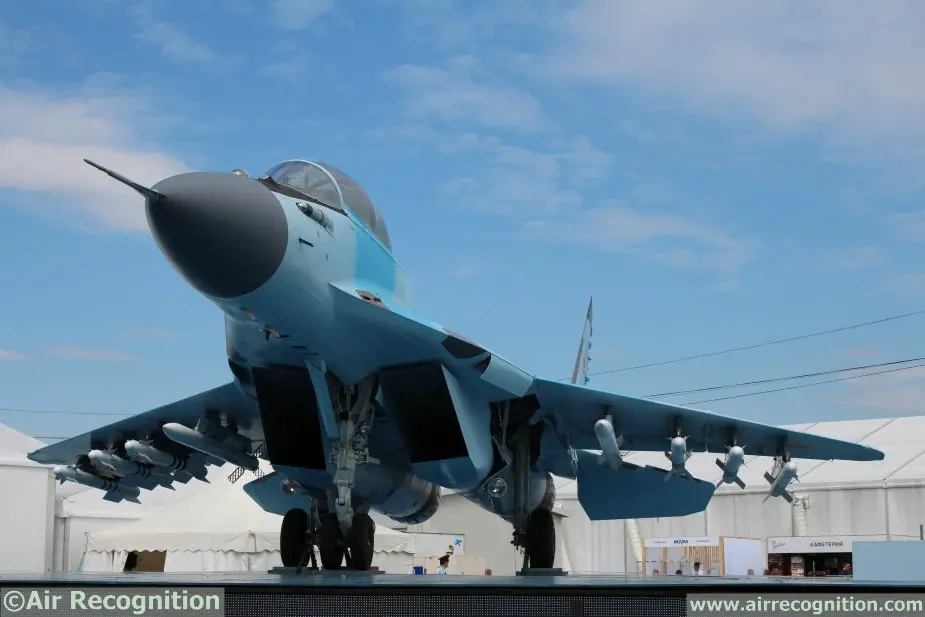 MiG-35 Fighter Jet at MAKS 2017 Airshow
---
"All the work to adapt our system to the latest Russian aircraft has been successfully accomplished. BINS-SP-2 successfully passed test trials," he said.

The system will improve operational characteristics and allow MiG-35 to land on aircraft carriers.

However the source said there is no seaborne MiG-35 so far and it is not a priority for the Defense Ministry.

MiG-35 theoretically can be operated as a shipborne aircraft, Deputy Defense Minister Yuri Borisov told Mil-Press at MAKS-2017 airshow. The Defense Ministry "will be glad to consider the proposal" if the domestic aircraft industry offers a shipborne option of the aircraft, he said.

The source in the industry told FlotProm MiG-35 design had been upgraded against MiG-29. It simplifies the creation of a shipborne option.
---
© Copyright 2018 TASS. All rights reserved. This material may not be published, broadcast, rewritten or redistributed.
---