---
The Russian Defense Ministry began to upgrade the first series of seaborne cruise missiles 3M-14 of Kalibr complex. They became operational in 2013. The Syrian experience prompted to upgrade their first modifications. Experts believe it will increase combat capabilities of the missiles, the Izvestia daily writes.
---
The Buyan-M Corvette "Grad Sviyazhsk" launches a 3M-54 Kalibr anti-ship missile during maneuvers in the Caspian Sea.

---
The Defense Ministry told the newspaper it plans to order upgrade, technical maintenance and life cycle extension of seaborne cruise missiles 3M-14 and antiship 3M-54 missiles. It will take place in 2018-2019. The project cost will exceed 40 million rubles.

A number of new Russian warships can carry the missiles. 3M-14 is designed to destroy command posts, weapon and fuel dumps, airfields and seaport facilities. 3M-54 destroys warships. The Navy procured a small number of them.

Kalibr is a deadly weapon. The missiles fly at extremely low altitude and bypass terrain relief. The trajectory helps break through adversary air defense.
Warships fire the missiles from universal vertical launchers. Submarines fire them through 533mm torpedo launchers. The missile can be also kept in a standard sea container.
The containers can be carried by an ordinary truck, railway platform, vessel and covertly delivered to any part of the globe. Projects to install containers on open-stern warships are being designed. The ships allow quickly adjusting most of the space to carry cruise or antiaircraft missiles.
---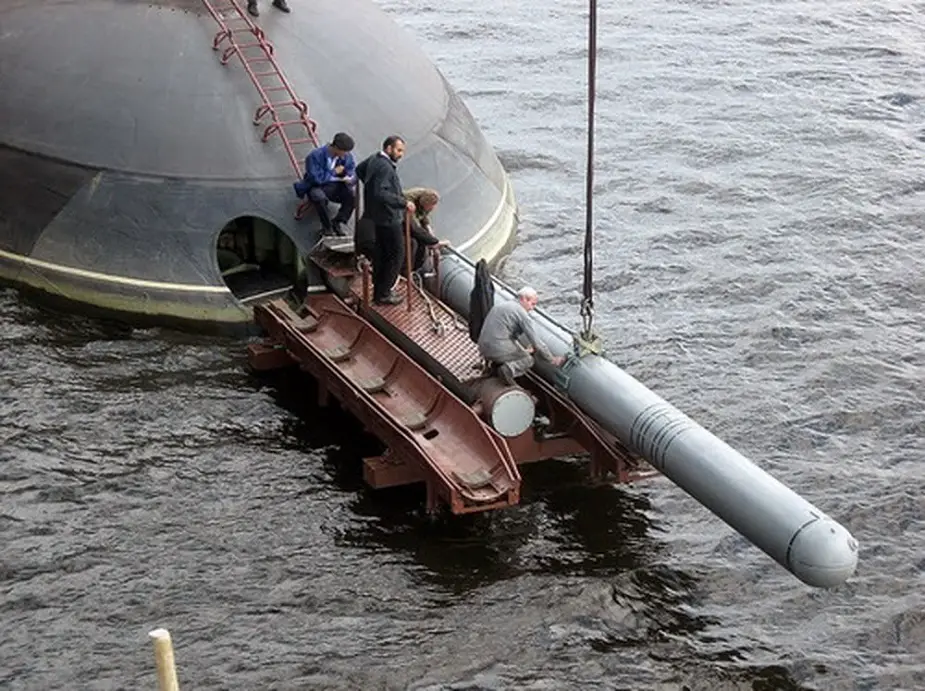 Loading of a Kalibr cruise missile aboard a Kilo-class submarine

---
Kalibr or its export Club option was publicly demonstrated in 1993. The first warship to be armed with Kalibr was the Dagestan of the Caspian flotilla. In October 2015 the missile was for the first time fired in combat conditions. 26 missiles were launched from the Caspian Sea at 11 targets in Syria.

Kalibr was designed on the basis of Granat missile which had to carry a nuclear charge and strike at ground targets with known coordinates, expert Dmitry Kornev said. "The non-nuclear option had Biryuza code. It was renamed Kalibr at the final stage of development. The first Kalibr prototypes appeared in 2005. They were supplied in 2013-2015. It was unclear for a long time whether the Defense Ministry would buy 3M-54. They were accepted into service, but a small number was procured," he said.

The upgrade of available missiles has to make them more effective, expert Anton Lavrov said. "Modernization of Kalibr is likely to increase precision. The upgrade will make Kalibr a more powerful weapon without increasing the missile or warhead weight. It is also necessary to update the software," he said.

The United States numerously upgraded its Tomahawk cruise missile. The latest modernization was announced last year. The upgraded Tomahawks will be able to destroy moving targets and even loiter and wait for the fire command, the Izvestia said.
---
© Copyright 2018 TASS. All rights reserved. This material may not be published, broadcast, rewritten or redistributed.
---