---
The Jamaica Defence Force (JDF) saw the addition of a new member to its fleet this month; A Beechcraft King Air 350 WR maritime surveillance aircraft was commissioned into service along with two recently acquired Bell 429 helicopters at a ceremony held on Wednesday November 14, 2018.
---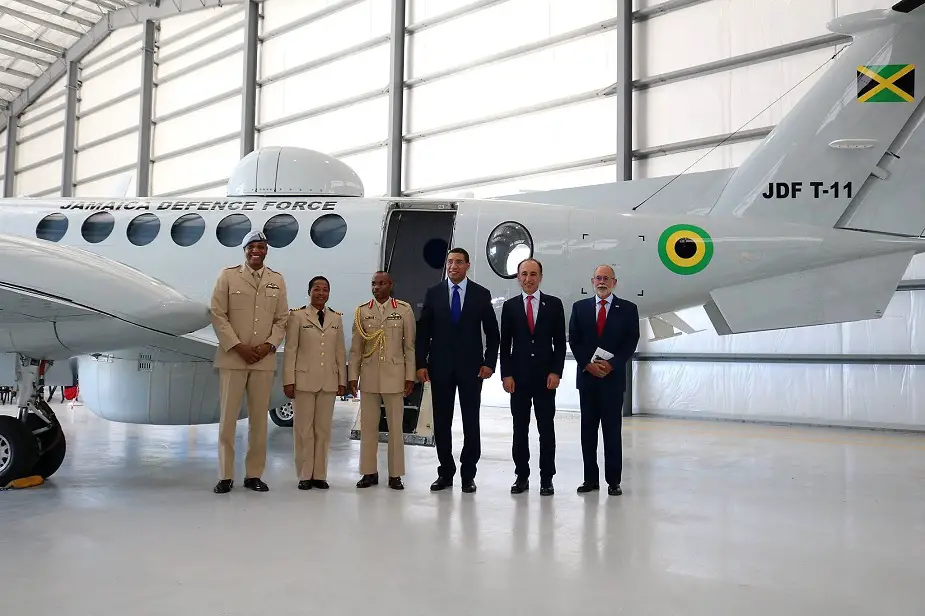 Jamaica Defence Force picture
---
The twin-turboprop Beechcraft King Air 350 WR has been modified by U.S. company Sierra Nevada Corporation (SNC) with ISR (intelligence, surveillance and reconnaissance) equipment and is based on the SNC Scorpion product line.
According to SNC, The SNC SCORPION aircraft is a fully integrated Multi-Role Special Mission Aircraft based on proven technology. Sierra Nevada Corporation Integrated Mission Systems developed the SNC SCORPION based on years of experience providing Special Mission Aircraft configurations around the world.
---
  Jamaica Defence Force picture
---
The SNC SCORPION is a highly adaptable, multi-mission platform capable of worldwide maritime, border security, law enforcement, and Intelligence, Surveillance and Reconnaissance (ISR). SNC Scorpion can be quickly reconfigured to meet special mission requirements because of its modular design approach. Ground crews can change the aircraft configuration from an airborne surveillance image collection platform to a cargo or passenger configuration platform in less than six hours.
---