---
Mitsubishi Heavy Industries (MHI) recently launched a brand new patrol vessel for the Japan Coast Guard (JCG). This vessel is a variant of the Shikishima-class, with two previous vessels built in 1992 and 2013. Two more vessels are also scheduled to be built in the future.
---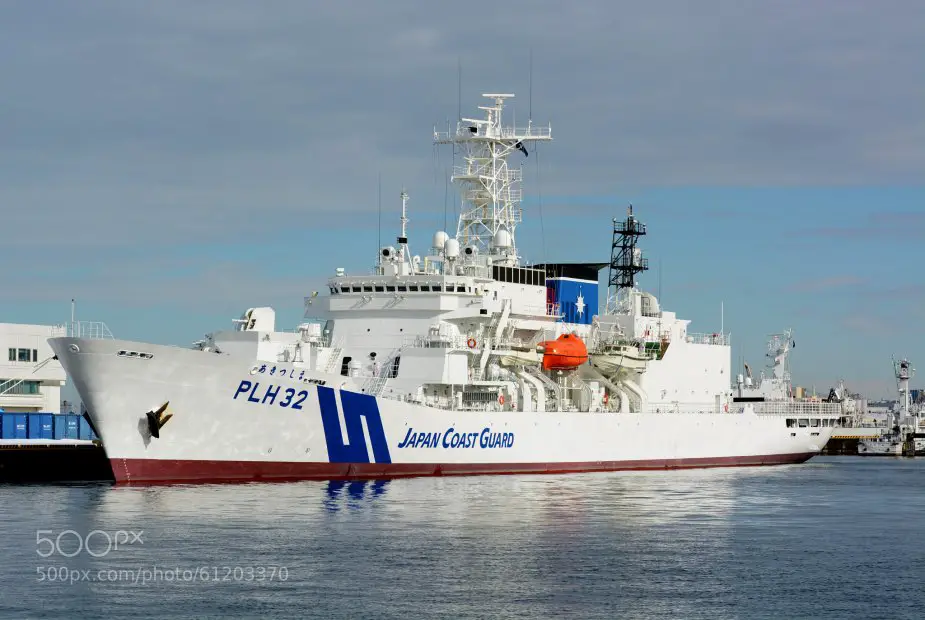 Japan Coast Guard large patrol vessel PLH 32 (Picture Source: 500px.com)
---
This new vessel, to be dubbed Reimei (PLH 33), is scheduled to be commissioned by the end of this Fiscal Year. The contract was worth JPY 30 billion ($US 270 million) and included the building and procurement of the vessel and of an accompanying helicopter.
The Japan Coast Guard needs such large vessels to monitor the southwest maritime area of Japan with their size and staying power, especially in the vicinity of the Senkaku/Diaoyu Islands where marauding Chinese fishing vessels and shepherding China Coast Guard vessels like to congregate.
---