---
On January 03, Iran's Minister of Defense Amir Hataim and Iran's Minister of Roads and Urban Development Mohammad Eslami signed a contract, worth $US 10 million, for the building of 4 vessels. These 4 vessels include 2 search and rescue ships and 2 ships carrying officers in charge of safety management onboard vessels.
---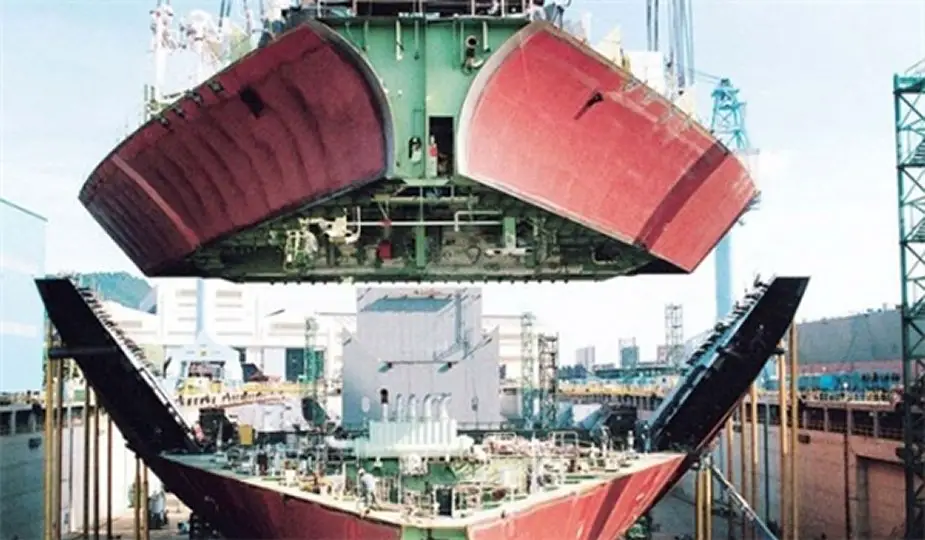 An Iranian vessel under construction (Picture source : FARS news)
---
Mohammad Eslami, Minister of Roads and Urban Development said that handing the construction of operational vessels of Ports and Maritime Organization of Iran to the Ministry of Defense will result in an increase in domestic production of the country's marine industry.
Deputy Roads Minister Mohammad Rastad said that the two search and rescue vessels will have a length of 19.3 meters, a width of 5 meters, a 1.5 meters draft, and a speed of 40 knots. He added that the other two vessels for carrying safety control officers will be built with a length of 18.2 m, a width of 4.6 m, a draft of 1.1 m, and a speed of 25 knots.
Actually, giving the priority to the indigenous industries permits Iran to enhance its expertise and therefore to reduce the time needed to build and deliver a ship to Iran's Navy. In November 2018, Rear Admiral Khanzadi underlined that the country's experts had decreased the time needed for manufacturing destroyers to less than two years, adding that a new destroyer and a submarine would be delivered to his forces soon.
This new home-made destroyer able to carry helicopters, dubbed the Sahand, and the new indigenous submarine, the Fateh, are expected to join the Iranian Navy really soon. The Supreme Leader of the Islamic Revolution Ayatollah Seyed Ali Khamenei himself, in a meeting with Navy officials in last November, said that delivering Sahand destroyer and Fateh and Qadir submarines to the Naval forces heralded possibility for further progress.
---