---
BAE Systems received a $US 114.5 million contract from the U.S. Navy to perform maintenance and modernization of the guided-missile destroyer USS "Bulkeley" (DDG 84) in its Norfolk shipyard.
---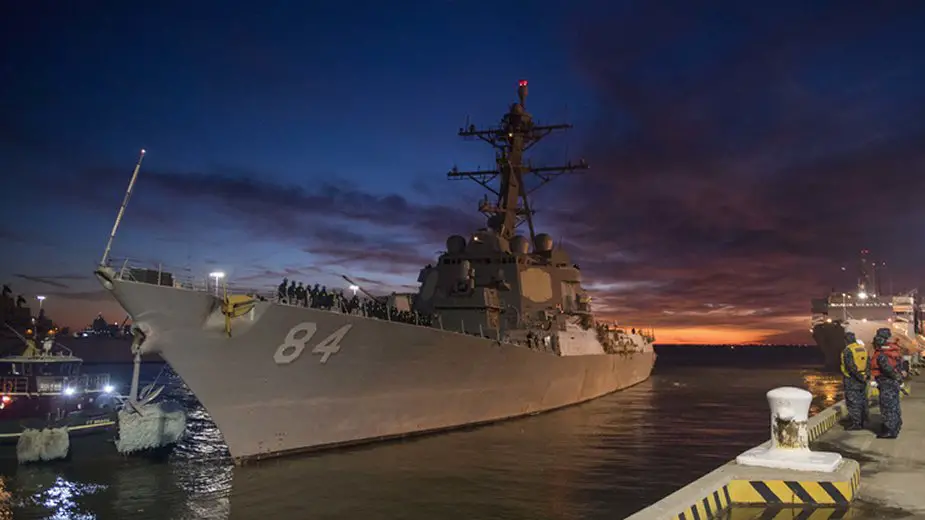 USS Bulkeley - DDG 84 - docking at port (Picture source : BAE Systems)
---
"Our team has significant experience with the Arleigh Burke class of destroyers and with the Bulkeley in particular," said Dave Thomas, vice president and general manager of BAE Systems Norfolk Ship Repair. "We look forward to helping the Navy meet its surface combatant demands with the modernization work onboard the Bulkeley and other vessels in the shipyard."
The USS Bulkeley is the 34th ship of the Arleigh Burke class. Named for Medal of Honor recipient Vice Admiral John Bulkeley, the ship was commissioned in December 2001. Following its arrival in March, BAE Systems will perform extensive hull, mechanical, and electrical repairs, and upgrade the combat systems suite aboard the 509.5-foot-long Bulkeley. The Bulkeley's depot maintenance period is expected to be completed in June 2020.
BAE Systems' Norfolk shipyard currently employs about 1,200 people and hundreds of subcontractors. The shipyard is expected to hire additional employees and temporary workers to accomplish work on the Bulkeley and other ships in the shipyard.
---