---
The Admiral Kasatonov frigate of project 22350 began acceptance trials, Severnaya verf Shipyard said.
---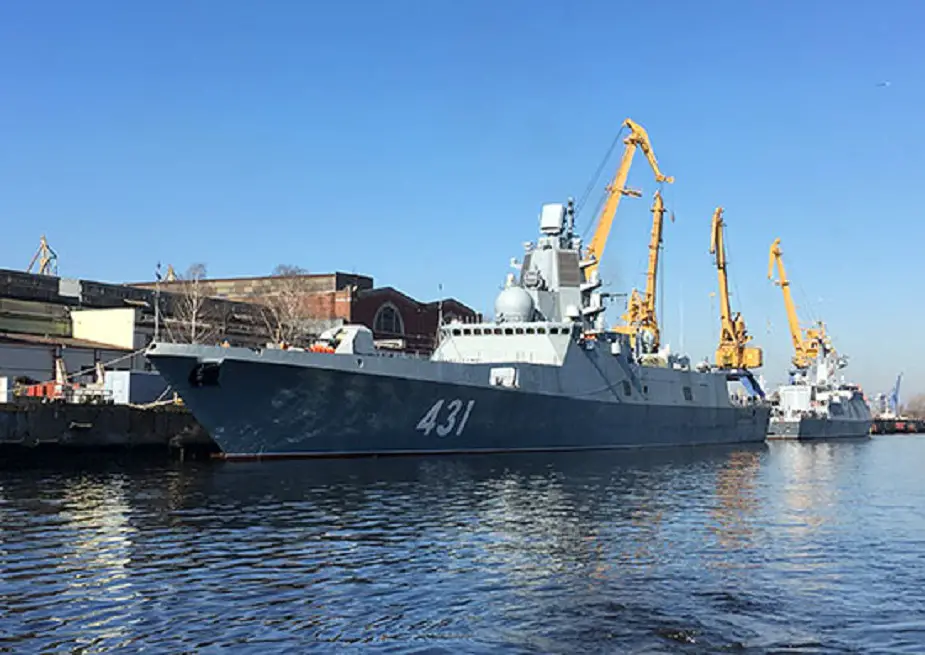 Russian frigate Admiral Kasatonov (Picture source: mil.ru)
---
"The acceptance trials go parallel to the running trials. The shipyard completed 18 of 80 tests. In particular, the acceptance team tested the main power plant, communication and navigation systems, on-deck mechanisms, and living conditions of the crew. The frigate which is subordinated to the Northern fleet is preparing for trials of the weapons, hardware and aviation complex scheduled in November," it said.
The Admiral Kasatonov is the first serial and the second frigate of project 22350 built by Severnaya verf. It was laid on November 26, 2009 and floated on December 12, 2014. It has to be handed over to the Navy in late 2019.
Frigates of project 22350 are designated to fight submarines and warships in oceans and seas and to repel air attacks both independently and within formations. The hull of the frigates is flush-decked. It has a three-island superstructure, one mast-turret and one steel funnel. Stealth technologies were used in the construction to make the warship practically invisible for the radars of the potential adversary. The displacement is close to 4450 tons, the length is 135 meters. Diesel gas-turbine power plant has a capacity of 65000 horsepower. The warship is armed with a new 130mm artillery gun A-192, anti-ship, anti-submarine and anti-aircraft missiles, including Kalibr and Poliment-Redut. It can carry Ka-27 helicopter or its modifications.
---
© Copyright 2019 TASS. All rights reserved. This material may not be published, broadcast, rewritten or redistributed.
---