According to information published on April 12, 2021, Rubin unveils the first version of a submersible patrol ship combining the benefits of a submarine and a surface patrol vessel. The concept named the Sentry (Border and Offshore Submersible Sentry, BOSS) is intended for foreign customers.
Follow Navy Recognition on Google News at this link
---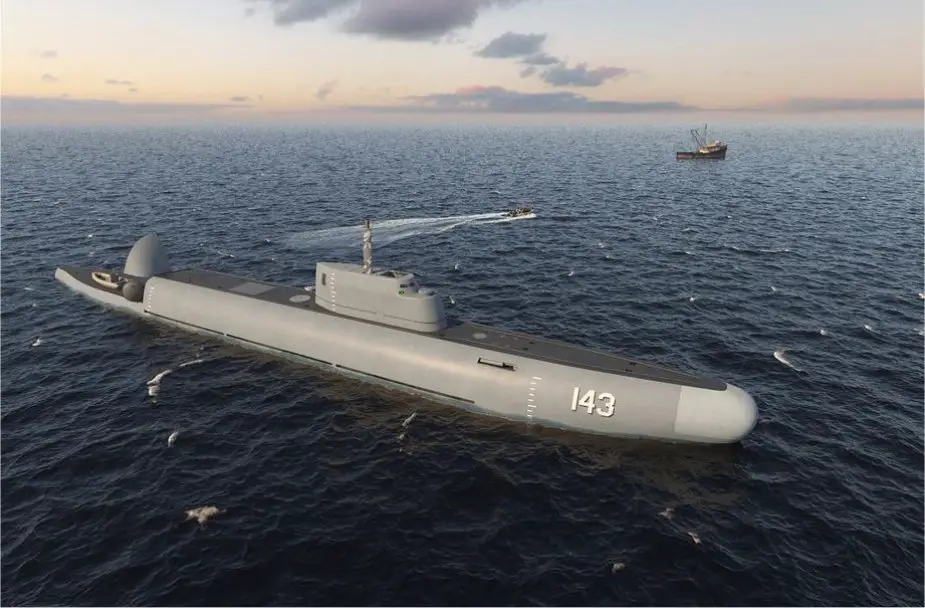 Artist rendering of the submersible patrol ship Strazh (Picture source: Rubin)
---
Offshore patrol vessels are relatively inexpensive, which makes them affordable for countries with constrained budgets. Their operation is profitable because they can be used to prevent illegal trade, poaching and other law infringements. Ships of this type are multi-functional and can be used as patrol ships, and as rescue or research vessels as well. Equipment for the new ship comes mostly from surface ships and aircraft and is commercially available.
The ability to dive provides the ship with two advantages at a time: to discreetly observe inflictors (and to catch them red-handed) and evade harsh weather conditions without aborting the mission. A submersible ship can be used as a classical submarine, for intelligence, surveillance & reconnaissance (ISR), as well as other missions. Seabed research capability of the submersible patrol ship would be wider than those of a surface ship. It can also serve as an inexpensive training vessel to give crews seagoing experience and prepare the infrastructure before purchasing classical submarines at a later stage.
In its architecture and outline, the ship resembles Whiskey-class submarines (Project 613) - the most numerous series of the Soviet submarines, very popular with foreign customers. Basic parameters are also much the same, with the surface displacement around 1000 tons, overall length 60 to 70 metres depending on the configuration, and the crew up to 42 people including the boarding team. Large pressure-proof containers can be used to store RHIBs for boarding teams or an UAV with up to 3 hours endurance, its launch sequence will be automated and will not require the presence of people on the open deck. At the customer's choice, the ship can be fitted with torpedoes, small guided missiles and autocannon.
Whiskey-class submarines are a class of diesel-electric attack submarines that the Soviet Union built in the early Cold War period.
Their hull and equipment were not very different from WWII units, but the specification for a dive over 200 meters, and greater autonomy, as well as mass production, resulted in a submersible more than 1000 tons. Their artillery differed according to the initial versions (Whiskey I, II, III and IV, the latter having a schnorchel).
The Whiskey V, on the other hand, had a new, better profiled hull and no artillery pieces (Project 613M). They formed the new production standard in 1955. Their sonars were very much inspired by those of the Type XXI whose engineers were now working (rewarded by a golden bridge) for the USSR.
---