---
Admiralty Shipyard said it had completed factory running trials of the Magadan diesel-electric submarine of project 636.3.
Follow Navy Recognition on Google News at this link
---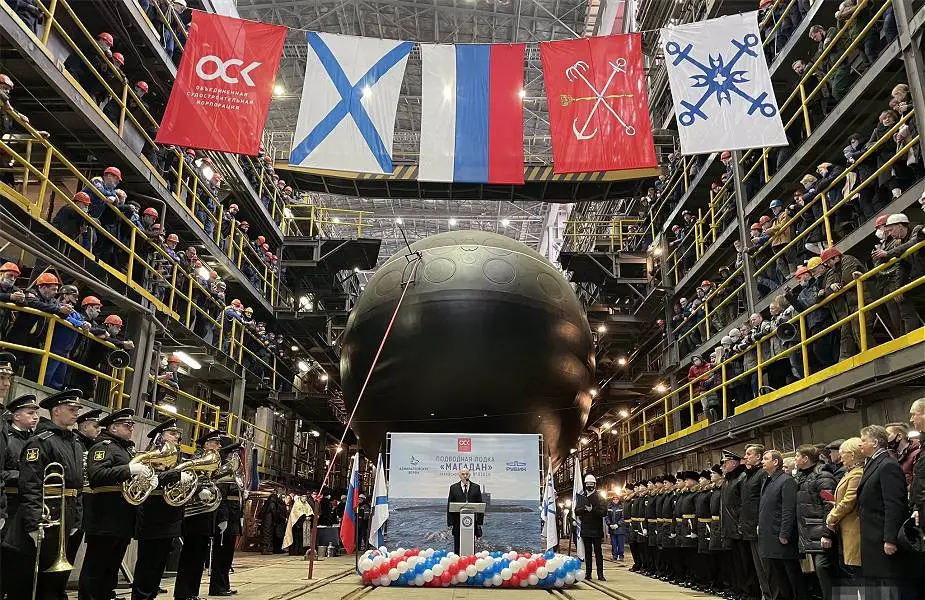 The Admiralty Shipyard in St. Petersburg in Russia's northwest has floated out the Project 636.3 diesel-electric submarine B-602 Magadan for the Russian Navy on 26 March 2021 (Picture source Twitter account @Capt_Navy)
---
"The marine part of the running trials was held at Baltic fleet ranges in two stages. Heeling experiment, noise and magnetic field measurements were made at close ranges. Distant ranges held speed, maneuverability and deep-water tests. The shipyard tested the acoustic complex, radar and communications, power plant and life-support systems," it said.
The Magadan successfully submerged to major depths. The mechanisms and systems operated normally according to tactical and technical characteristics.
The submarine returned from trials on July 16 and began coastal tests, which include the signing of documents and closure of running trials.
The Magadan was laid on November 1, 2019 and floated on March 26, 2021. It is the third submarine of the series built for the Pacific fleet. The contract for six project 636.3 subs for the Pacific fleet was signed in 2016.
---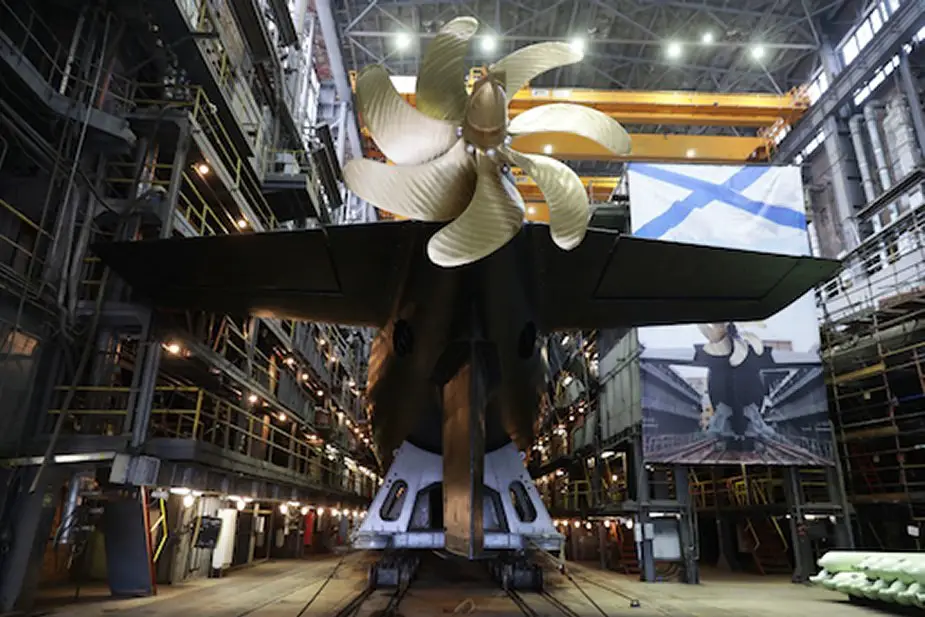 Project 636.3 diesel-electric submarine Magadan (Picture source: New Defence Order. Strategy)
---
© Copyright 2021 TASS Navy Recognition. All rights reserved. This material may not be published, broadcast, rewritten or redistributed.
---