---
According to information published by the Philippine Navy on December 15? 2021, the Philippine Fleet (PF) through Sealift Amphibious Force (SAF) Christened and Commissioned BRP Mamanwa (LC294), former Mulgae Class LCU 70 of the Republic of Korea at Captain Salvo Pier, Naval Base Heracleo Alano.
Follow Navy Recognition on Google News at this link
---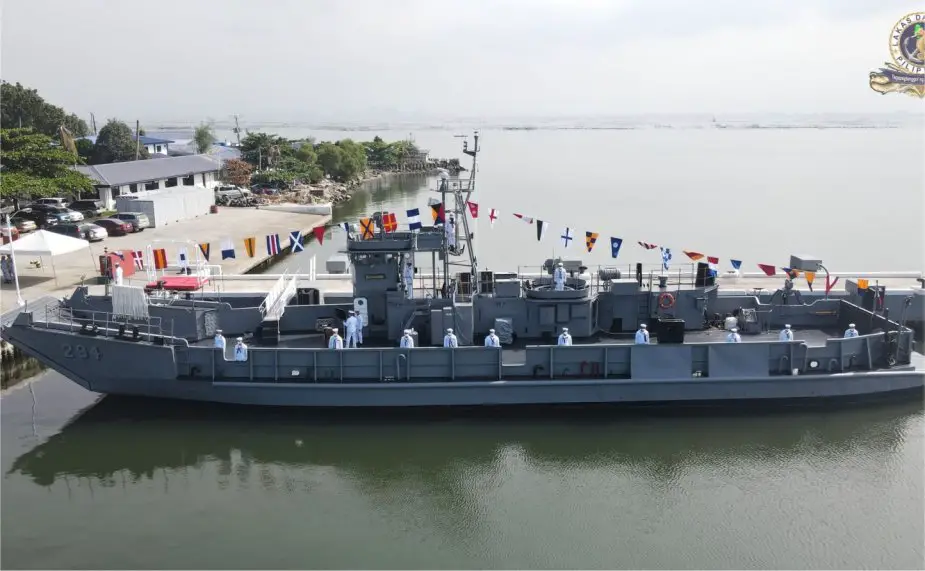 Landing Craft Utility BRP Mamanwa (Picture source: Philippine Navy)
---
BRP Mamanwa (LC294) is classified as a Landing Craft Utility (LCU) and has a maiden crew of ten Navy personnel with augmentation from other Sealift Amphibious Force vessels as well as the Fleet's Maintenance Repair Team from Headquarters Sealift Amphibious Force. The ship is skippered by its first Commanding Officer, Cdr. Lyvanjake DC Cabiente PN.
The LCU is a type of boat capable of transporting equipment, tracked or wheeled vehicles, and troops from amphibious assault ships all the way to beachheads or piers.
The former ROKN Mulgae-class (Furseal-class) landing craft utility of the Republic of Korea Navy, the LCU-78, was built by Korea Tacoma Shipyard in South Korea and was launched on 12 January 1981, and was commissioned in the same year.
The class was based on the LCU-1610 design from American shipbuilder Tacoma Boatbuilding Company.
---