---
According to information published by Business World on December 15, 2021, France is set to putting an offer for the Barracuda nuclear attack submarine on the table during the visit of French Defence Minister Florence Parly to India.
Follow Navy Recognition on Google News at this link
---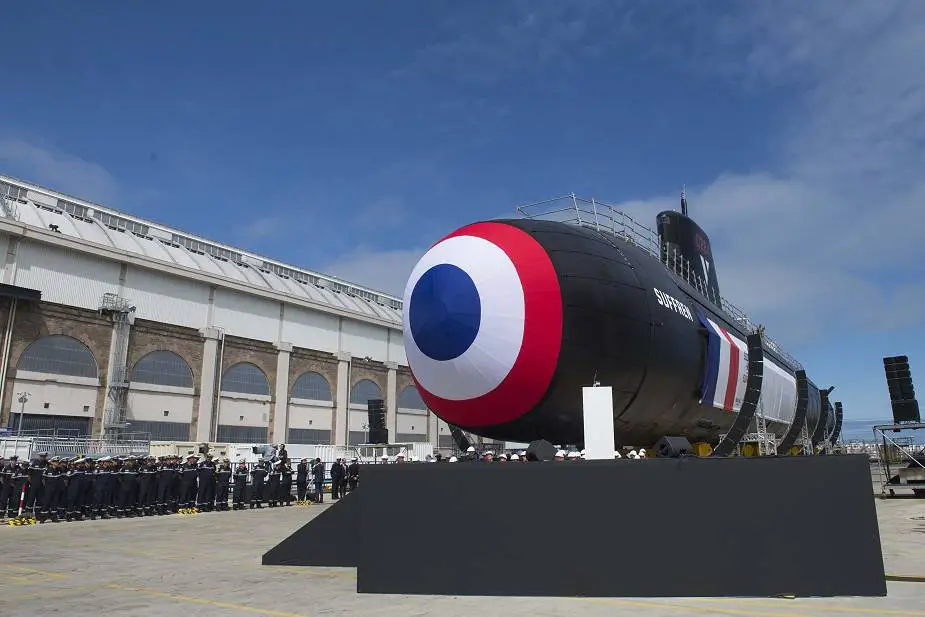 Launch of the French submarine Suffren (Picture source: Naval Group)
---
This comes in the context of the cancellation of the contract of the century between Australia and France, concerning the Attack class submarines.
The Barracuda-class (or Suffren-class) is a nuclear attack submarine (SSN), designed by the French shipbuilder Naval Group, formerly known as DCNS and DCN, for the French Navy, intended to replace the Rubis-class submarines.
Barracudas will use technology from the Triomphant class, including pump-jet propulsion. This class reportedly produces approximately 1/1,000 of the detectable noise of the Redoutable-class submarines (it will equal de noise made by shrimps), and they are ten times more sensitive in detecting other submarines.
The class will now be able to launch naval cruise missiles with a range of about 1,000 km. The SSN will be fitted with torpedo-tube-launched cruise missiles MDCN SCALP Naval for long-range (well above 1,000 km, 620 mi) strikes against strategic ground targets.
---