---
According to a news published by European Defence Agency on February 9, 2021, the OCEAN2020 research project, launched in 2018 under the Preparatory Action on Defence Research (PADR), reached an important milestone this week during the second simulation session held under the supervision of EDA's research team with a view to preparing a second live demonstration scheduled for later this year, under real conditions, in the Baltic Sea.
Follow Navy Recognition on Google News at this link
---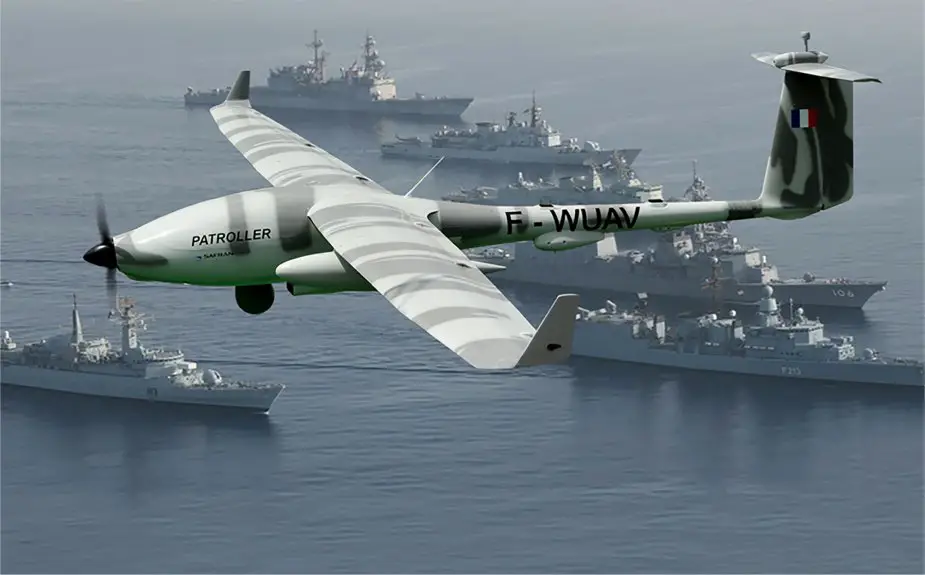 The Safran Electronics & Defense Patroller is an unmanned air vehicle, designed and manufactured jointly by Safran Electronics & Defense and Stemme (Picture source: European Defense Agency)
---
The OCEAN2020 research project, launched in 2018 under the Preparatory Action on Defence Research (PADR), reached an important milestone this week during the second simulation session held under the supervision of EDA's research team with a view to preparing a second live demonstration scheduled for later this year, under real conditions, in the Baltic Sea.
OCEAN2020 is the project financed by the PADR which is managed by EDA on behalf of the European Commission. Its main objective is to demonstrate the improvement of maritime situational awareness by the coordinated use of multiple unmanned systems in the three domains (air, surface, subsurface). A key milestone of the project was the first live demonstration in the Gulf of Taranto in November 2019 where five European warships (including four frigates), four unmanned air systems, three unmanned surface systems and two underwater unmanned systems were involved.
The aim of this week's simulation session was to prepare and perform a dry run of the two operational scenarios foreseen for the upcoming second live demonstration in a realistic environment which is scheduled for August 2021 in the Baltic sea (the event initially scheduled for summer 2020 had to be postponed due to the COVID crisis). Under the two operational scenarios planned for the Baltic Sea demonstration, both surface and underwater threats will be dealt with in realistic environments and circumstances.
In concrete terms, the simulation session had a total of eight simulation centres belonging to universities, industries and research centres from four different countries (Germany, Italy, Netherlands and Spain) connected, which enabled the 18 unmanned systems planned for the Baltic demonstration to operate together. The data and videos provided by all those unmanned assets were shared in real time in the simulated Combat Management Systems used by the different ships involved. Simultaneously, the data and footage were also displayed in a simulated future European Maritime Operations Centre where their objective is to support military decision-makers by providing them with an improved recognised maritime picture.
---