---
According to information published by Greek City Times on February 2, 2021, the next generation mi-size frigate (FTI) Belharra will eventually be the new Navy frigates, according to well-informed sources to greek medias.
Follow Navy Recognition on Google News at this link
---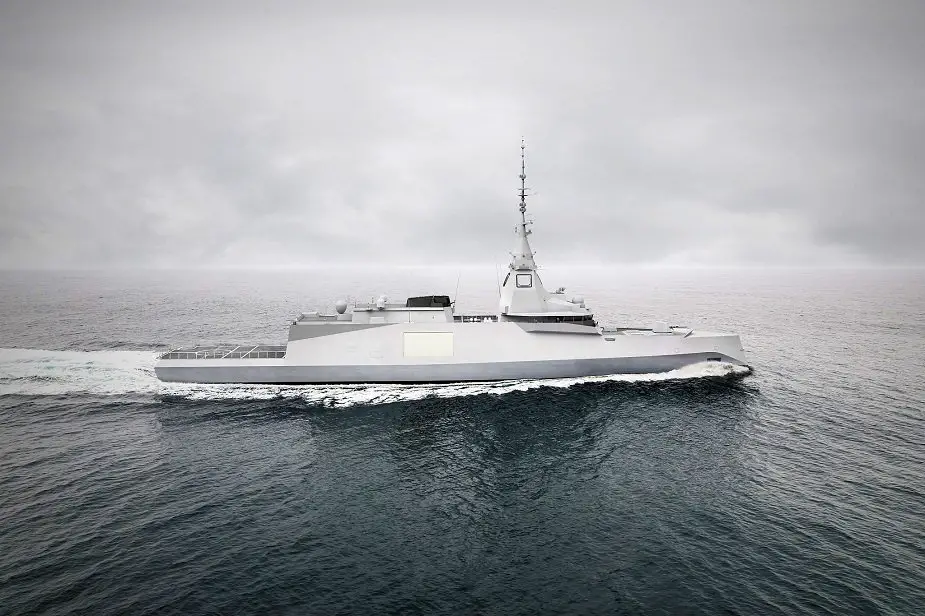 Artist impression of a Belharra frigate at sea. (Picture source: Naval Group)
---
The French offer is considered the most appropriate as it meets the operational criteria of the Navy, provides an intermediate solution until the construction of the new frigates and at the same time breaths new life into Greek shipyards.
The strategic relationship that Athens and Paris have been building steadily over the past year has played a decisive role in the selection of the Belharra.
The acquisition of the French frigates is the largest armaments program ever implemented by the Armed Forces. Its total cost amounts to €5 billion.
It includes the construction of four multi-role frigates together with their equipment, the modernization of older frigates, and their technical support.
The Belharra frigates will be able to conduct a wide range of missions such as anti-surface warfare, anti-submarine warfare, anti-aircraft warfare, patrol, maritime security, control of exclusive economic zone (EEZ), asymmetric warfare, and Special Forces activities.
She will have a length of 122 m, a beam of 17.7 m, and a displacement of 4,460 tons. The ship will have a crew of 110 people as well as an air crew detachment of approximately 15 people. She will also have a flight deck and one hangar to accommodate one unmanned VTOL (Vertical Take-Off and Landing) aircraft or one NH-90 naval helicopter.
The Belharra frigates can be armed with one Oto Melara 76mm Super Rapid gun (mounted in stealth cupola), two 20 mm remotely operated automatic cannons, 8 Exocet MM-40 Block 3 anti-ship, two Sylver A50 8-cell VLS (Vertical Launching System) for MBDA Aster 15/30 surface-to-air missiles and two dual torpedo tubes with EuroTorp MU90 Impact torpedoes.
She will be powered by a combined diesel and diesel (CODAD) propulsion system. She will have the capability to reach a top speed of 27 knots (50.0 km/h) with a maximum cruising range of 5,000 nmi (9,300 km) at 15 knots (27.8 km/h).
---