---
According to a press release published by Tass on July 26, 2021, the Project 09852 special-purpose nuclear-powered submarine Belgorod has returned from its first deployment to the sea in shipbuilders' sea trials, a source in the shipbuilding industry told.
Follow Navy Recognition on Google News at this link
---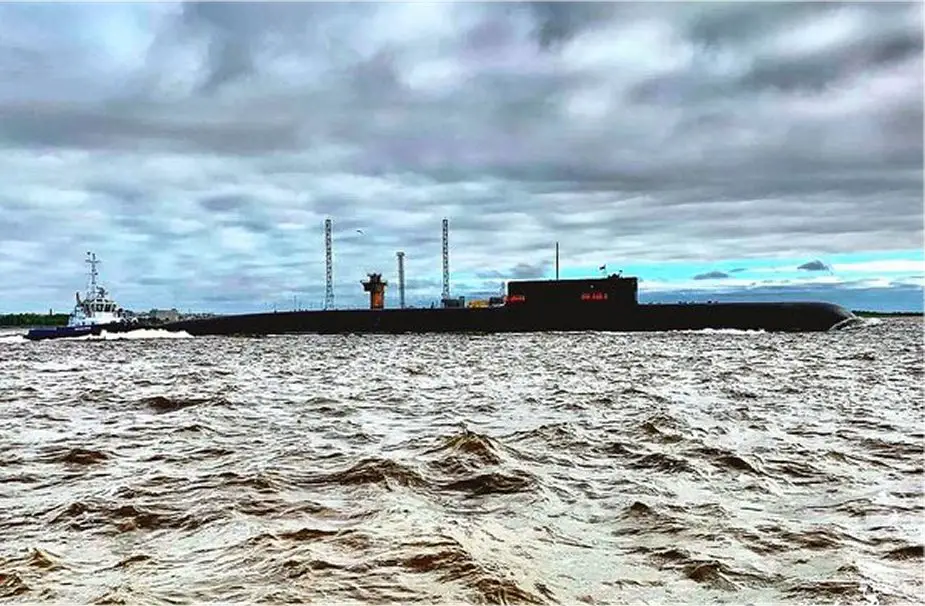 Project 09852 nuclear-powered submarine Belgorod (Picture source: Twitter account of Capt Navy)
---
It was earlier reported that the Belgorod special-purpose sub would switch over to state tests after the shipbuilders' sea trials were over. In late 2021, the sub is set to be handed over to Russia's Navy.
A source close to the Russian Defense Ministry earlier said that the nuclear-powered submarine Belgorod would operate in the Pacific Ocean after the completion of state trials and its delivery to the Russian Navy.
The Project 09852 nuclear-powered submarine Belgorod, the first carrier of Poseidon nuclear-armed underwater drones, was floated out on April 23, 2019.
The Belgorod nuclear submarine was initially built as Antey-class of project 949A. It was laid by Sevmash on July 24, 1992, and re-laid on December 20, 2012, by project 09852 and floated on April 23, 2019. The technical characteristics are kept secret. In November 2018, the Defense Ministry said the crew of the submarine had been formed.
The nuclear-powered Belgorod is neither an attack submarine nor a ballistic missile sub. A special mission submarine, Belgorod will be a mothership to other undersea vessels. The sub can carry a payload on its back, behind the sail, or a Losharik class mini-submarine that attaches and detaches to the bottom of the hull.
The hull was lengthened to approximately 184 meters (604 feet) and the ship's displacement ballooned to 30,000 tons submerged--more than fifty per cent greater than the U.S. Navy's Ohio-class ballistic missile submarines. The result of an unfinished hull the Belgorod is a one-off, and there will not be another one like it.
---
© Copyright 2021 TASS Navy Recognition. All rights reserved. This material may not be published, broadcast, rewritten or redistributed.
---