---
According to information published by the U.S. Department of Defense on June 2, 2021, Royal Danish Navy guided-missile frigate-FFG HDMS Iver Huitfeldt participates in exercise At-Sea-Demonstration Formidable Shield 2021 led by STRIKFORNATO, on behalf of U.S. 6th Fleet.
Follow Navy Recognition on Google News at this link
---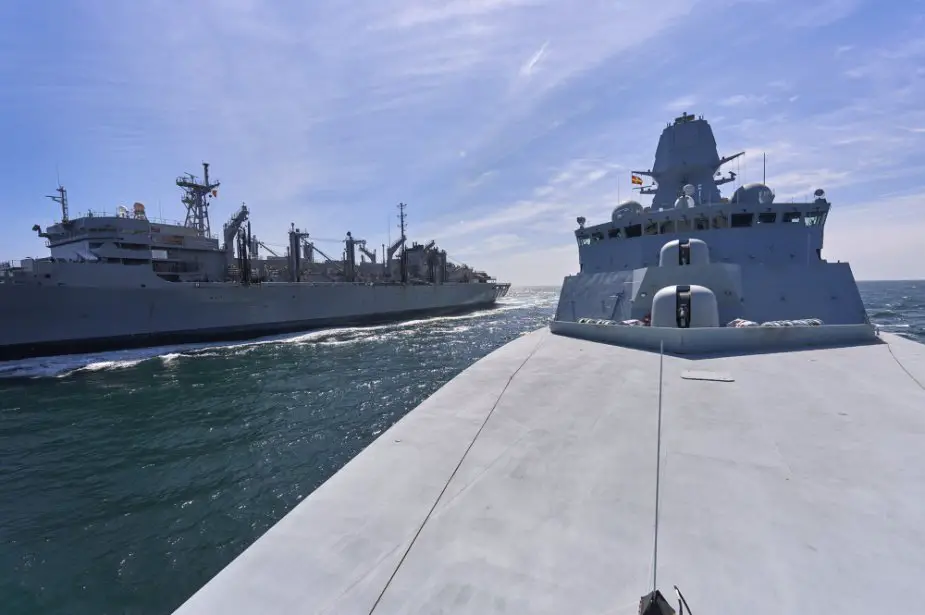 Guided-missile frigate-FFG HDMS Iver Huitfeldt (Picture source: U.S. Department of Defense)
---
HDMS Iver Huitfeldt (F361) is a Iver Huitfeldt-class frigate in the Royal Danish Navy. The ship is named after Iver Huitfeildt, a 17th-century Danish officer.
The Iver Huitfeldt-class displaces at 6,500 tons full load and is propelled by four MTU 20V 8000 M70 diesel engines in Combined Diesel and Diesel (CODAD) configuration, allowing a maximum speed of 28 knots, and a maximum range of 9,300 nautical miles at 18 knots.
The Iver Huitfeldt class frigates are equipped with four Mk. 41 8-cell VLS, two Mk. 56 12-cell VLS, up to 16 Harpoon anti-ship cruise missiles, 2 OTO Melara 76mm guns, a 35mm Oerlikon Millenium naval gun, and two triple lightweight torpedo launchers.
It also has a hangar and helicopter deck for medium-sized military helicopters.
---