---
According to a tweet published by Garden Reach Shipbuilders & Engineers Ltd (GRSE) on March 18, 2021, the Indian company commissions the 8th & the last ship under Project LCU Mark IV at Port Blair with Lt Gen Manoj Pande, Commander in Chief A & N Command.
Follow Navy Recognition on Google News at this link
---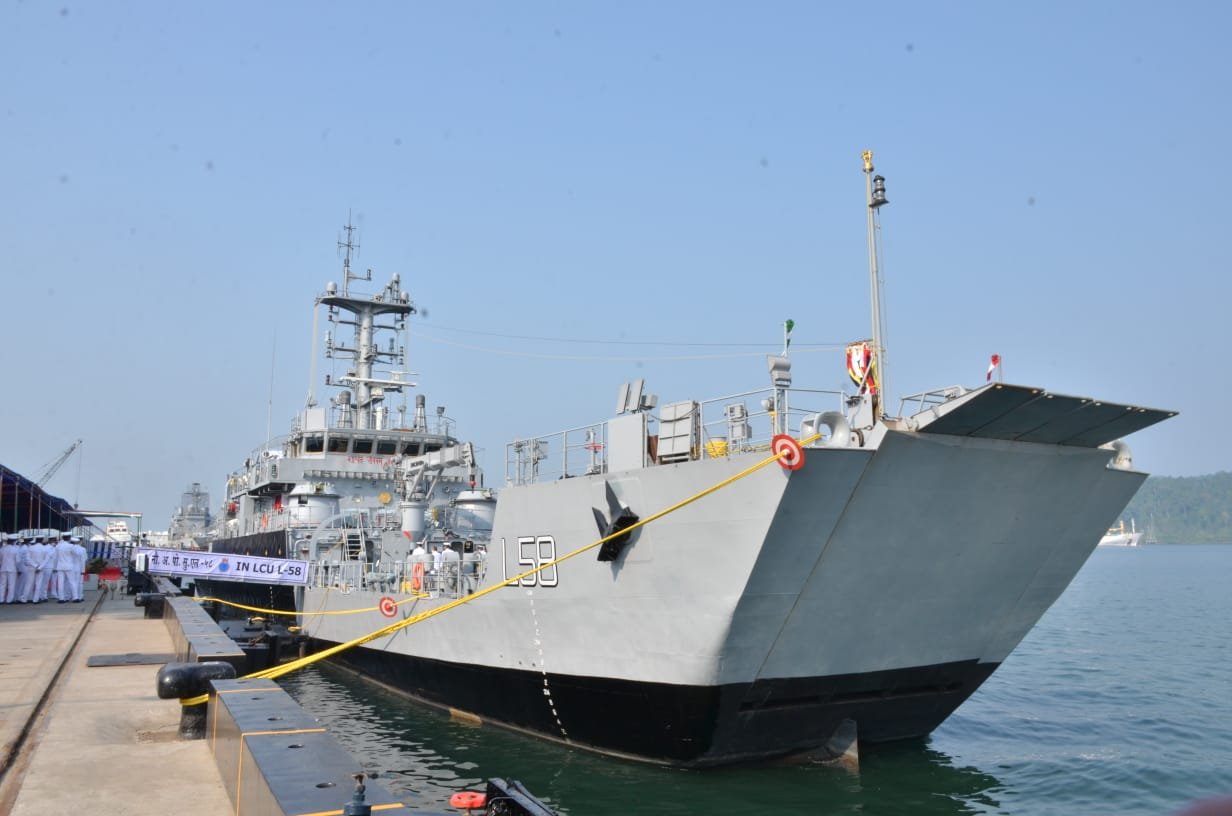 IN LCU-L58 Yard 2099 (Picture source: Twitter account of GRSE )
---
Garden Reach Shipbuilders & Engineers Ltd (GRSE) is one of India's leading shipyards, located in Kolkata, West Bengal. The company builds and repairs commercial and naval vessels. GRSE has designed and built a number of warships and patrol vessels for the Indian Navy and the Coast Guard. Vessels built at GRSE include guided-missile frigates, corvettes, fleet tankers, fast patrol vessels, amphibious warfare vessels and hovercraft.
The LCU (Landing Craft Utility) is a type of boat used by amphibious forces to transport equipment and troops to the shore. The ship can carry up to 216 personnel and 145 tonnes of cargo. She is fitted with a hydraulic bow ramp.
The Indian LCU has a length of 63 m, an overall beam of 11 m, a hull draught of 2.2 m and displaces around 830 tones. She is powered by two MTU 16V 4000 M53 marine diesel engines (each 1840 KWs) and can reach a top speed of 15 kn (28 km/h) with a maximum cruising range 1,500 nmi (2,800 km) at 12 kn (22 km/h).
The Indian LCU is armed with two 30mm CRN-91 mounted guns fitted with a Bharat Electronics-built EON-51 electro-optic director.
---