---
According to a press release published by the Australian Government on May 19, 2021, the Australian Department of Defence is partnering with Australian companies to strengthen maritime research skills by delivering a new regional Australia-built defence science research vessel.
Follow Navy Recognition on Google News at this link
---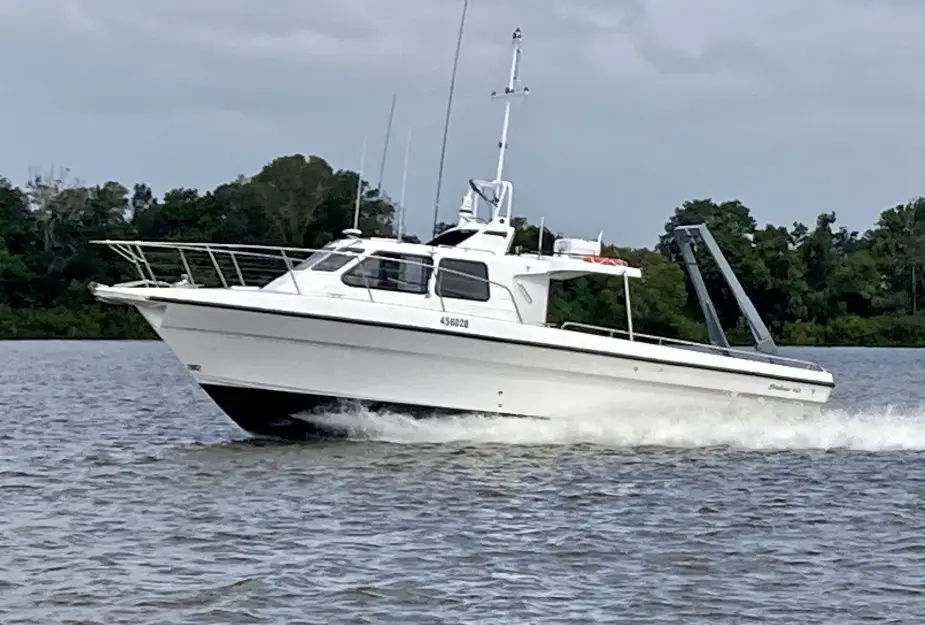 The defence science research vessel Steber 40 called "Ginan" (Picture source: Steber)
---
The vessel will spend three weeks on the Manning River undertaking testing and commissioning of systems before being delivered to Garden Island, Sydney.
The Department of Defence's Science and Technology Group (DSTG) conducts research in a number of areas including support for the RAN's mine countermeasures programs.
The boat was constructed by a local Australian boat builder, Steber International, based at Taree, NSW.
It will be used for science and technology trials in coastal waters, predominantly in the Sydney Harbour and Jervis Bay regions of New South Wales.
The Steber 40, a 12m vessel, is powered by twin Cummins 480hp diesel engines and features a comprehensive electronics package and specialised hydraulics and it will be capable of carrying up to 10 passengers and overnight accommodation for two.
The firm Steber already equip NSW and Victorian Water Police, Australian Federal Police, Australian Customs and the Republic of Mauritius.
---