---
According to information published by Tass on May 18, 2021, the Krasnodar diesel-electric submarine of project 636.3 of the Black Sea fleet passed the L-1 qualification mission, which provides the initial permission for submariners to fulfill the assigned missions, the Defense Ministry said.
Follow Navy Recognition on Google News at this link
---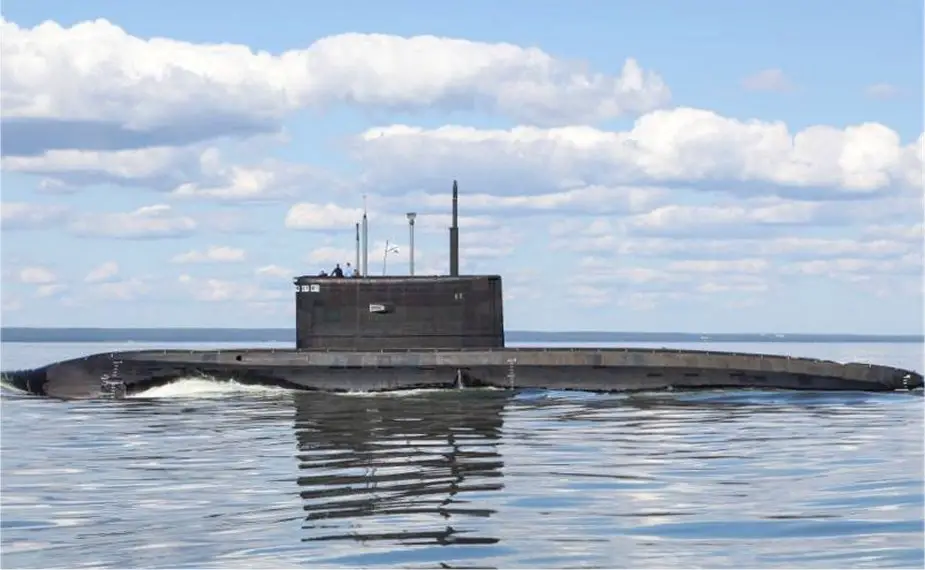 Kilo-class submarine Krasnodar (Picture source: mil.ru)
---
The Krasnodar submarine is a Russian diesel-electric submarine of project 636.3 Varshavianka built-in 2014. Krasnodar laid down 20 February 2014 at the Admiralty Shipyard, Saint Petersburg (yard No.01673), launched 25 April 2015, commissioned 05 November 2015.
Kilo-class is the NATO reporting name for a type of military diesel-electric submarines that are made in Russia. The original version of these vessels is designated in Russia Project 877 "Paltus" (Turbot). There is also a more advanced version, which is designated in the west Improved Kilo and in Russia as Project 06363. Nicknamed the "Black Hole" submarine by the U.S. Navy, the Improved Kilos are extremely quiet.
The ships are powered by two diesel generators and an electric drive, giving them enough power to make ten knots at the surface and seventeen knots underwater. They are not fast submarines. They have a range of six thousand to 7500 nautical miles. The ship has a rubbery anechoic coating to deaden noise emanating from the submarine, which occasionally gives the submarines a blocky appearance noticeable in photographs. The sensor suite consists of the MGK-400 Rubikon (Shark Gill) low-frequency active and passive radar suite with a passive hull array. It also has an MG519 Mouse Roar high-frequency radar for target classification and mine avoidance. For simple surface navigation and search the Kilos are equipped with the MRK-50 Albatros radar.
Submarines have six torpedo tubes of standard 533-millimeter diameter and were originally configured to carry homing torpedoes and eighteen SS-N-15A Starfish antisubmarine missiles. On the Improved Kilos, two of the torpedo tubes are capable of firing wire-guided torpedoes. One major improvement of Project 06363 is the ability to launch Kalibr cruise missiles. Kalibr is a versatile class of missiles with land-attack, antiship, and antisubmarine warfare versions.
---
© Copyright 2021 TASS Navy Recognition. All rights reserved. This material may not be published, broadcast, rewritten or redistributed.
---