---
According to information published by Tass on November 19, 2021, the first serial Project 22220 nuclear-powered icebreaker Sibir has started its running trials.
Follow Navy Recognition on Google News at this link
---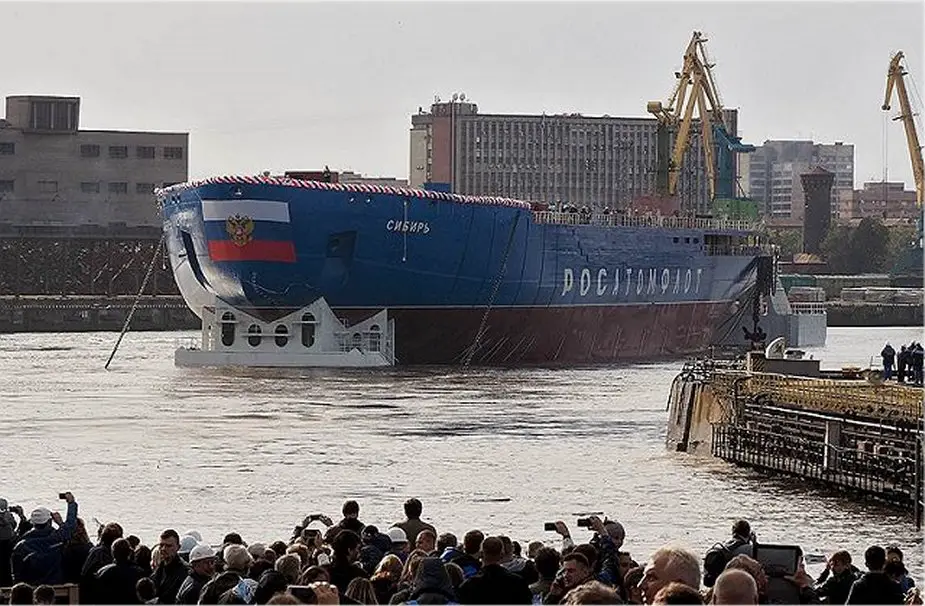 Project 22220 nuclear-powered icebreaker Sibir (Picture source: RT)
---
During the next three weeks, shipyard specialists together with the contractors' representatives will test the icebreaker's mechanisms and equipment.
The specialists will hold a set of tests, checking the ship's steam turbine plant, electric propulsion system, and the anchor and steering control. They will also test the icebreaker's speed and manoeuvrability, as well as other generalship and automation systems.
The Sibir versatile nuclear-powered icebreaker is the first serial Project 22220 ship being built by the Baltic Shipyard. It was laid down on May 26, 2015, and launched on September 22, 2017. The icebreaker is planned to be delivered to the customer by the yearend.
Project 22220, also known through the Russian type size series designation LK-60Ya, is a series of Russian nuclear-powered icebreakers. As of 2021, the lead ship is in service, the second and third have been launched, and the fourth and fifth have been laid down at Baltic Shipyard in Saint Petersburg.
Project 22220 icebreakers are 173.3 metres (569 ft) long overall and 160.0 metres (525 ft) at the design waterline. While the maximum beam is 34 metres (112 ft), at the design waterline the width of the hull reduces to 33 metres (108 ft) due to inclined sides.
At a minimum draught of 8.5 metres (28 ft), the icebreakers have a displacement of 25,540 tonnes (25,140 long tons) while the full load displacement at design draught is 33,530 tonnes (33,000 long tons).
---