---
According to information published by the Russian Ministry of Defense on October 26, 2021, the Russian Navy's Project 11356Р/М (Admiral Grigorovich class) Admiral Grigorovich frigate successfully test-fires with Bal and Utes anti-ship missile coastal defense.
Follow Navy Recognition on Google News at this link
---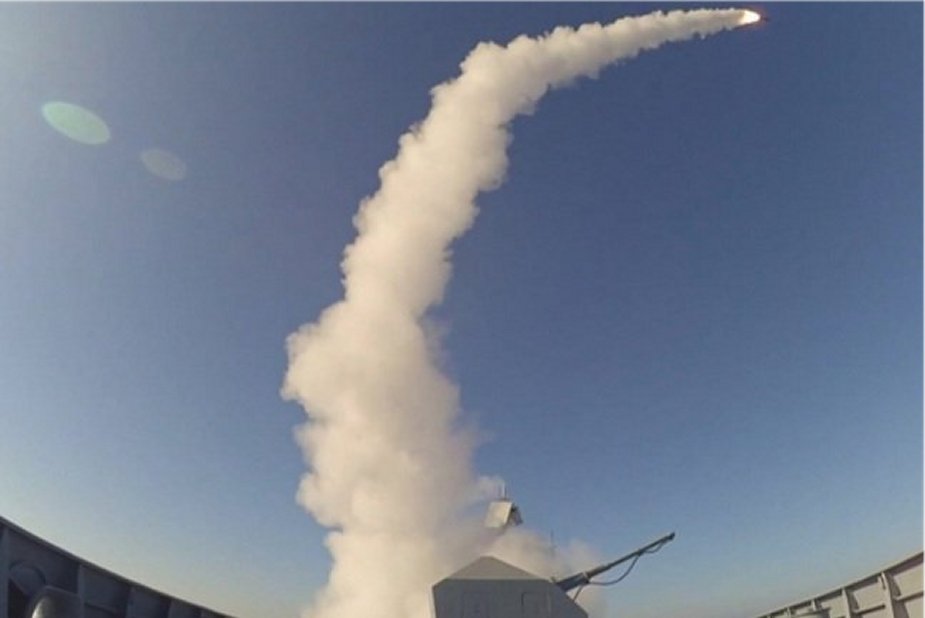 Project 11356Р/М Admiral Grigorovich frigate (Picture source: Russian Ministry of Defense)
---
Admiral Grigorovich is an Admiral Grigorovich-class frigate of the Russian Navy and the lead ship of her class. She is part of the Black Sea Fleet and is based at Sevastopol.
Admiral Grigorovich displaces 3,620 tonnes (3,560 long tons) and 4,035 tonnes (3,971 long tons) tons when fully loaded. The ship's length overall is 124.8 m (409 ft 5 in), beam 15.2 m (49 ft 10 in) and draught 4.2 m (13 ft 9 in).
The Admiral Grigorovich class also referred to as Krivak IV class, Russian designation Project 11356Р/М, is a class of frigates built by the Yantar Shipyard in Kaliningrad for the Russian Navy and Indian Navy. Based on the Talwar class, six ships were ordered for the Russian Black Sea Fleet under two contracts in 2010 and 2011 as a complement to the Admiral Gorshkov-class frigates.
The Utes protected anti-ship coastal defense missile system is deployed in the mountains 500-600 m above sea level. It is designed to deal with enemy ships by means of upgraded P-35 cruise missiles packing a high-explosive warhead weighing up to 1,000 kg. The Utes has a range of about 300 km and is effective against naval threats in conjunction with the sophisticated Bastion (SS-C-5 Stooge) and Bal (SS-C- Sennight) coastal defense missile systems that the Black Sea Fleet's coastal defense brigade has in its inventory as well.
---