---
According to a press release published by Austal on August 31, 2022, the firm and Saildrone, Inc. announced a strategic partnership to build cutting-edge, autonomous uncrewed surface vehicles.
Follow Navy Recognition on Google News at this link
---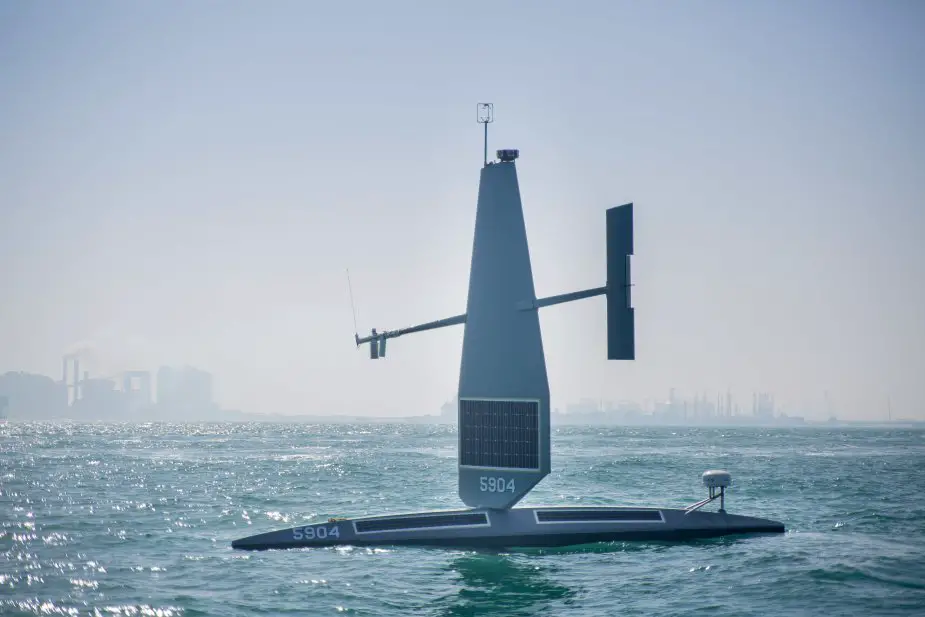 Saildrone Explorer USV (Picture source: U.S Navy)

---
This new partnership combines Saildrone's uncrewed surface vehicle technology with Austal USA's advanced manufacturing capabilities. The partnership provides the U.S. Navy and other government customers a cutting-edge solution for maritime domain awareness, hydrographic survey, and other missions requiring persistent wide area coverage.
The partnership ensures that production of the Saildrone Surveyor will accelerate to meet the rapidly growing demand for groundbreaking technology. The Surveyor was developed and designed by Saildrone and will be manufactured exclusively by Austal USA in Mobile, Ala.
The Saildrone Surveyor, at 65 feet (20m) in length, is designed specifically for deep ocean mapping and Intelligence, Surveillance, and Reconnaissance (ISR) applications, both above and below the surface.
As with all Saildrone vehicles, the Surveyor is autonomous and uncrewed, offering extreme endurance, reliability, and cost-effective operations. With its industry-leading expertise in aluminum shipbuilding, Austal USA is uniquely equipped to fabricate the Surveyor's aluminum hulls and ensure rapid delivery to the Fleet.
Austal will begin manufacturing the first Saildrone Surveyor vehicles for the U.S. Navy in October 2022.
Autonomous vessel capability has been identified as an area of strategic importance by the U.S. Navy. Austal USA and Saildrone, Inc. represent cutting-edge uncrewed technology, with Saildrone's extreme endurance, renewably powered vehicles being built alongside the continued development of Overlord vessels and the conversion of EPF 13 into an autonomous platform.
---