---
According to information published by PT Pal Indonesia on January 3, 2022, the State-owned company received Rp1.28 trillion to focus on the development of an indigenous submarine.
Follow Navy Recognition on Google News at this link
---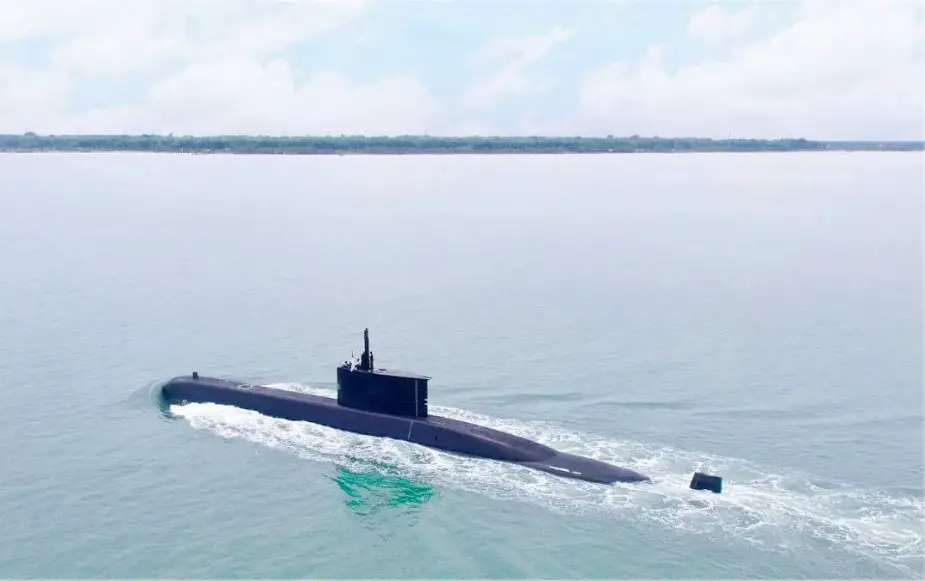 Artist rendering of a submarine (Picture source: PT Pal Indonesia)
---
The Indonesian Navy has four submarines after she has declared missing Cakra-class submarine KRI Nanggala (402) on April 21, 2021. Three Nagapasa-class submarines, KRI Nagapasa, KRI Ardadedali, KRI Alugoro and one Cakra-class submarine, KRI Cakra.
The Nagapasa class is an upgraded variant of the Jang Bogo class, also known as Improved Chang Bogo. The vessels were built by the South Korean Daewoo Shipbuilding & Marine Engineering (DMSE) and the Indonesian PT PAL.
The diesel-electric Nagapasa-class has a length of 61.3 metres (201 ft) with a beam of 6.3 metres (20.5 ft) and a hull draught of 5.5 metres (18 ft). She has a peak speed of 21.5 knots (39.8 km/h) when submerged and 11 knots (20 km/h) surfaced.
The vessel has a maximum operating range of 10,000 nautical miles (19,000 km) and is powered by 4 MTU 12V 493 diesel generators.
Nagapasa-class is equipped with Black Shark torpedoes manufactured by Italian Whitehead Sistemi Subacquei, which has a speed of 50 knots (93 km/h; 58 mph) and a range of 50 kilometres (31 mi).
---