---
According to a tweet published by Tsai Ing-wen on January 14, 2022, the Republic of China (Taiwan) Navy commissioned the second Min Jiang-class minelayer FMLB-2.
Follow Navy Recognition on Google News at this link
---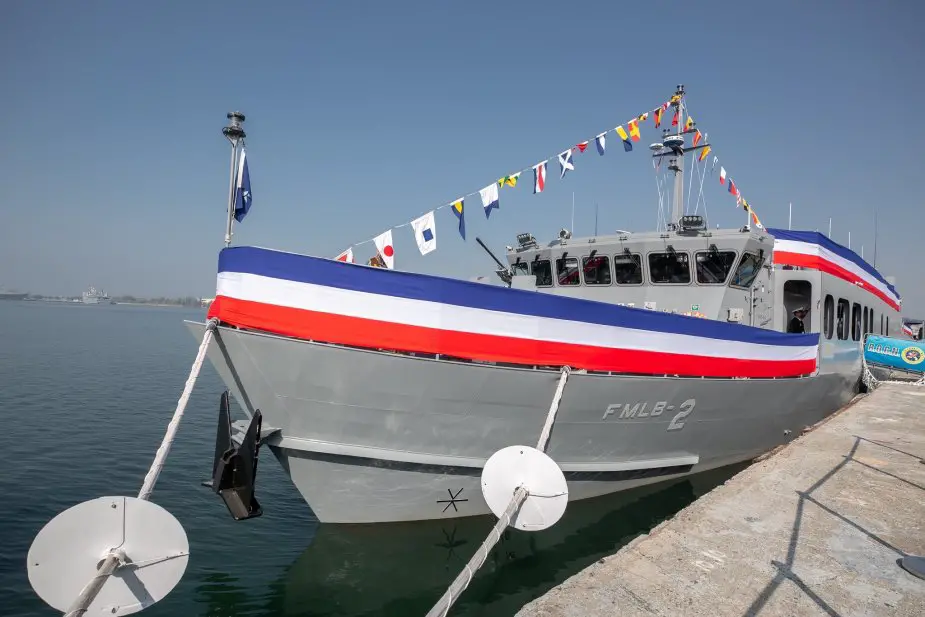 Second Min Jiang-class minelayer FMLB-2 (Picture source: Tsai Ing-wen)
---
The Min Jiang-class minelayer is a class of minelayers in service with the Republic of China Navy (ROCN) built by Lung Teh Shipbuilding. The first vessel is designated FMLB-I with FMLB standing for Fast Mine Laying Boat.
The Min Jiang-class displaces 347 tons at full load with a maximum speed of 14 knots. The ships have a length of 41m, a width of 8.8m, and a draft of 1.7m.
The vessels have a precision automatic mine laying system. Besides mines, the vessels are equipped with a T-75 cannon and T74 machine guns.
Lung Teh Shipbuilding Co Ltd is engaged in the shipbuilding business in Taiwan. The company manufactures workboats, passenger ferries, and naval combat boats.
---