---
According to a tweet published by Defense Nigeria on January 17, 2022, the Nigerian Navy commissioned Seaward Defence Boat NNS Ojie built at the Naval Dockyard in Lagos.
Follow Navy Recognition on Google News at this link
---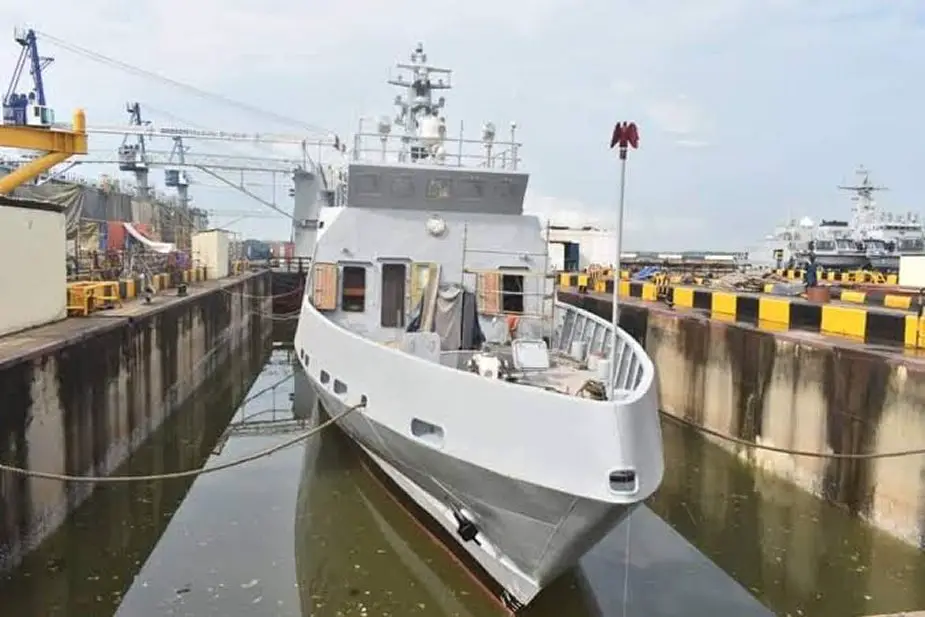 Seaward Defence Boat NNS Oji (Picture source: Twitter account of Defense Nigeria)
---
NNS Oji (P-275) is the third and latest iteration of the Seaward Defence Boat class of vessels built for the Nigerian Navy by its engineers at the Naval Dockyard, Victoria Island, Lagos.
The vessel was commissioned by Nigerian President Muhammadu Buhari. NNS Oji follows (P-275) along with its sister ships was built to further Nigeria's self-reliance in shipbuilding.
NNS Oji is the latest in a line of indigenous littoral vessels with the first of the SDB class, NNS Andoni (P-100), delivered on 7 June 2012, and 40 meters SDB 2 NNS Karaduwa (P-102) delivered on 15 December 2016.[2]
The ship, NNS Oji (P275) is armed with a 30mm remotely operated naval gun, three 12.7 mm machine guns, and an optional 40mm grenade launcher.
It is fitted with a Simrad radar control station, and an RHIB to launch naval boarding parties is carried at the rear of the vessel.
---