---
According to information published by Tass on January 21, 2022, a Turkish-made Bayraktar TB2 unmanned combat aerial vehicle belonging to Ukraine is patrolling the Black Sea.
Follow Navy Recognition on Google News at this link
---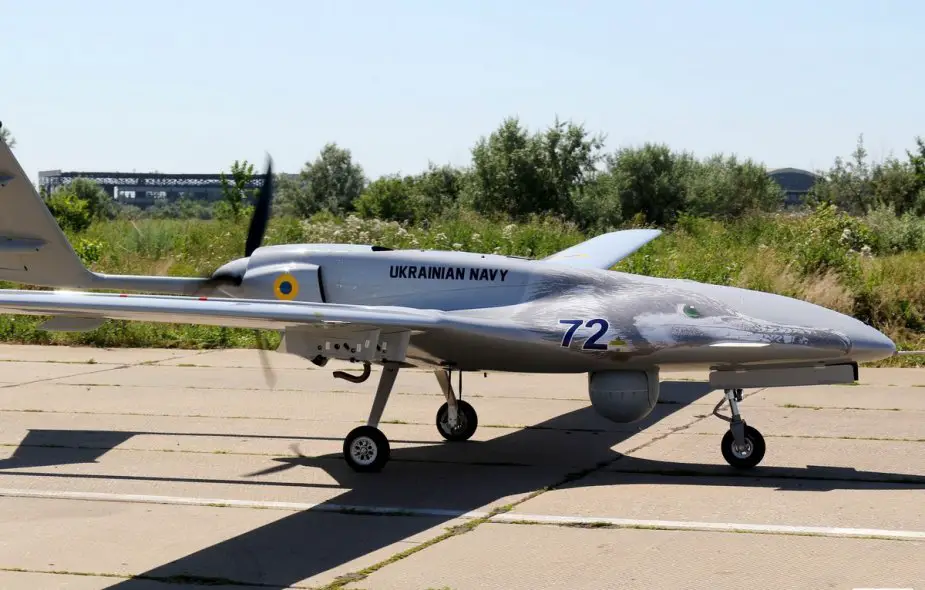 Bayraktar TB2 Unmanned Combat Aerial Vehicle (Picture source: Armyinform)
---
The Bayraktar drone flew over Ochakovo in the Nikolayev Region to reach almost Zmeiniy Island in the Black Sea and is now patrolling Ukraine's maritime border.
The Bayraktar is a medium altitude long endurance (MALE) unmanned combat aerial vehicle (UCAV) developed, designed, and manufactured by the Turkish Company Baykar.
The Bayraktar TB2 has a lenght of 6.5 m, a height of 2.2 m and a wingspan of 12 m. It has a maximum take-off weight of 650 kg with a maximum payload capacity of 150 kg.
It can fly at a maximum speed of 120 knots (222 km/h) at a maximum altitude of 27,000 feet (8,230 m) and has a flight endurance of up to 27 hours.
---