---
According to information published by the Global New Light of Myanmar on July 6, 2022, the Myanmar Armed Forces conducted an exercise involving two submarines, UMS Minye Kyaw Htin and UMS Minye Theinkhathu at the Bay of Bengal off the coast of Rakhine.
Follow Navy Recognition on Google News at this link
---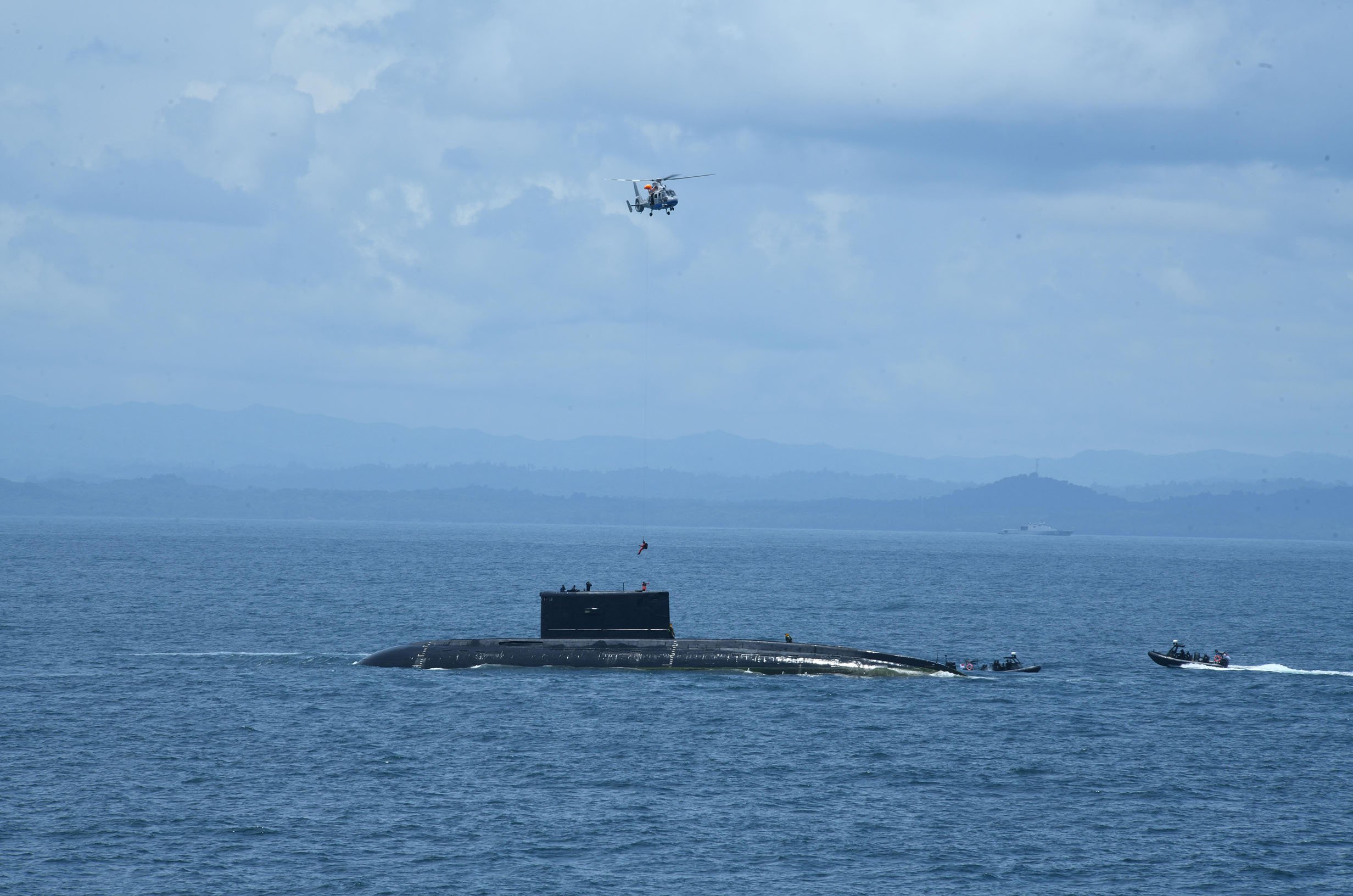 Sindhughosh class submarine UMS Minye Theinkhathu (Picture source: GNLM)
---
UMS Minye Theinkhathu (71) is a Sindhughosh (Kilo)-class submarine owned by the Myanmar Navy. It is the service's first and, as of 2021, only serving submarine. Before being acquired by Myanmar, it served in the Indian Navy as INS Sindhuvir (S58).
About Sindhughosh-class submarine
Sindhughosh-class submarines are Kilo-class diesel-electric submarines in active service with the Indian Navy. Their names are in Sanskrit, but in their Roman-alphabet forms sometimes a final short -a is dropped.
The Sindhughosh submarines, designated 877EKM, were designed as part of Project 877 and built under a contract between Rosvooruzhenie and the Ministry of Defence (India).
The submarines have a displacement of 3,000 tonnes, a maximum diving depth of 300 meters, a top speed of 18 knots, and are able to operate solo for 45 days with a crew of 53.
The INS Sindhuvir submarine is diesel-powered and has a total of six motors including two 3,650 hp (2,720 kW) diesel-electric motors, one 5,900 hp (4,400 kW) motor, two 204 hp (152 kW) auxiliary motors, and one 130 hp (97 kW) economic speed motor. It can reach a surface speed of 10 knots (19 km/h) and 17 knots (31 km/h) in submerged mode.
INS Sindhughosh was the first submarine in the Indian Navy to be equipped with the Klub ZM-54E SS-N-27 anti-ship cruise missiles with a range of 220 kilometers (140 mi).
It has also launchers for eight Strela-3 or Igla surface-to-air missiles. It has six 533mm torpedo tubes and carries 18 heavyweight torpedoes (six in the tubes and 12 on the racks), with an automatic rapid loader. Two of the launch tubes can fire the TEST-71MKE TV electric homing torpedo.
---