---
According to a tweet published by Capt_Navy on February 12, 2023, new pictures have been released showing the Project 22160 patrol ship Serguey Kotov equipped with the Tor M2KM SAM system.
Follow Navy Recognition on Google News at this link
---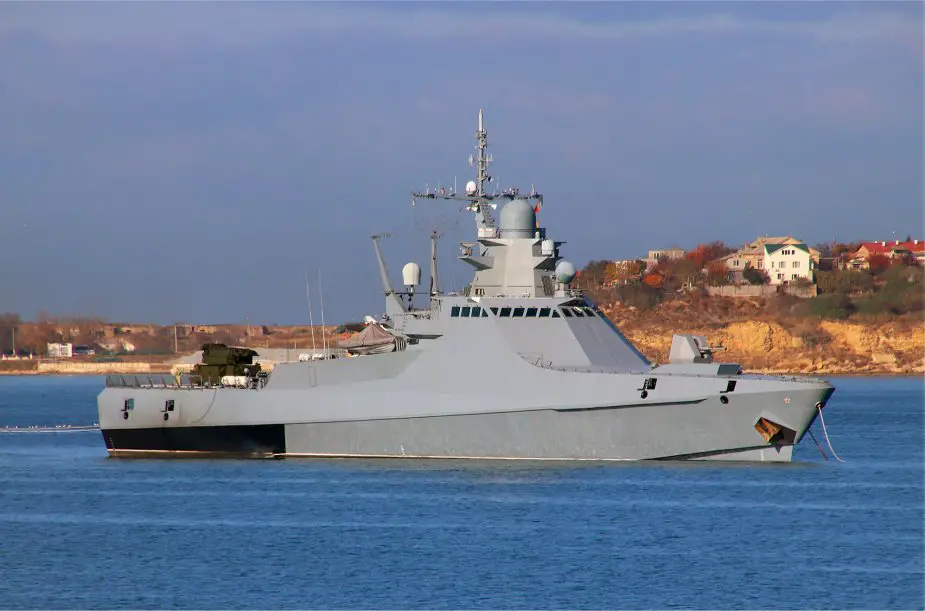 Russian Project 22160 patrol ship Sergey Kotov. (Picture source: A. Brichevsky)
---
These vessels are built to perform a variety of duties such as patrol, monitoring, and protection in both open and closed seas. With a length of 94 meters and a beam of 14 meters, they have a displacement of approximately 1300 to 1700 tons.
The ships are powered by a combination of diesel engines and gas turbines, allowing them to reach speeds of 25 to 30 knots, with a range of 6000 miles and an endurance of 60 days.
The Project 22160 patrol boats are equipped with a number of advanced systems, including Pal-N and Pozitiv-MK radars, Sfera-2 optoelectronic station, and TK-25 electronic warfare and decoys.
In terms of armament, the ships are armed with a 76.2 mm AK-176MA automatic dual-purpose gun and a variety of air defense systems, including the Tor-M2KM SAM system and the 3S90M VLS air defense system.
They also have 2 × 14.5 mm MTPU machine guns and a variety of anti-saboteur automatic grenade launcher systems, as well as module containers containing 324 mm torpedoes, 3M24, and Kalibr-NK.
The Project 22160 patrol boats have a crew complement of 80 and can carry 1 x Ka-27 or Ka-226 helicopter.
---