a
World Navy Force News - Republic of Korea
Sagem to modernize navigation system on South Korea's KSS-1 submarines
After a hard-fought international competition, Sagem (Safran group) was chosen by the South Korean Defense Ministry's Defense Acquisition Program Administration (DAPA) to modernize the navigation system on the navy's KSS-1 class Chang Bogo submarines. Each KSS-1 will be fitted with two Sigma 40XP inertial navigation
systems, integrated in the ship's combat system.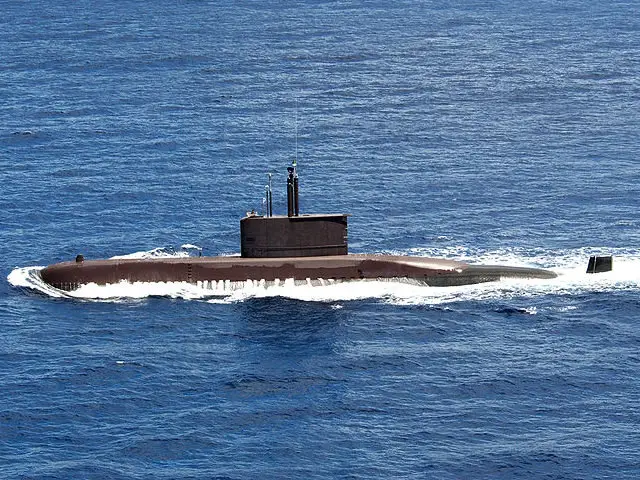 Republic of Korea Submarine Chang Bogo - SSK 61 (picture: US Navy)
The technical qualities of the Sigma navigation systems proved decisive in DAPA's decision, further confirming the South Korean navy's confidence in Sagem, which already provides navigation systems for its surface vessels.

Developed and produced by Sagem, the Sigma 40XP is a state-of-the-art inertial navigation system, combining high-performance laser gyros and advanced digital filtering techniques.

The core laser gyro technology has amply proven that it is the most appropriate technology for the harshest operational environments, such as those experienced by submarines during dives. By modernizing the KSS-1 class submarines' navigation system, they will significantly enhance operational capabilities to meet the evolving needs of the South Korean navy.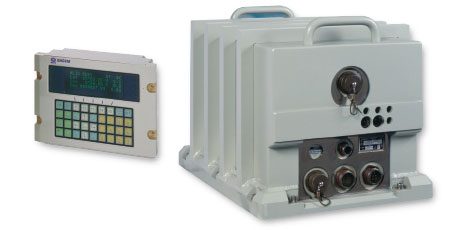 Sagem's Sigma 40XP inertial navigation system (picture: Sagem)
This latest business win consolidates Sagem's leadership in the high-performance navigation market for submarines. Sagem navigation systems now equip 11 different classes of submarines, nuclear, air independent propulsion, and conventional, totaling over 50 ships, along with some 300 surface vessels.

(1) The KSS-1 is a conventional type U-209 submarine displacing 1,200 metric tons. It is built by
Daewoo Shipbuilding & Marine Engineering.