a
Naval Defense Industry News - UK, USA
Babcock to Deliver, Convert Phalanx 1B CIWS for Royal Navy Queen Elizabeth Aircraft Carrier
Babcock, in association with Raytheon, is to deliver four Phalanx 1B kits and convert four land Phalanx Weapons Systems to their original marinised configuration to provide naval Close-In Weapon Systems (CIWS) capability (the UK's primary defence for ships against anti-ship missiles), under a contract awarded by the UK MoD, with three of the four Phalanx kits adding to the defensive capability of the Queen Elizabeth aircraft carrier.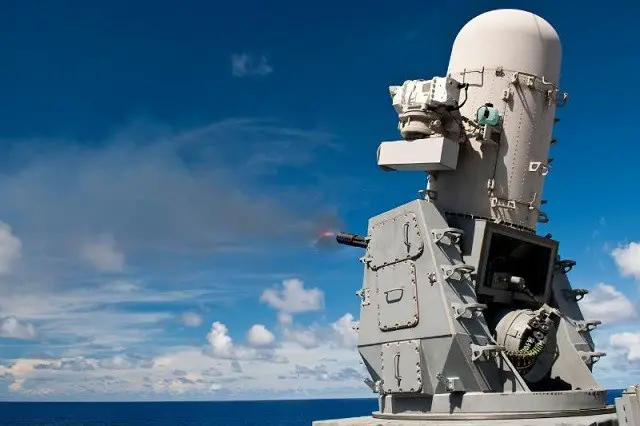 Phalanx Close-In Weapon System
Picture: Raytheon

Babcock is the in-service support provider to the MoD for Phalanx systems under a long-term availability contract awarded in 2006, managing and executing all upkeep support activities, including a 24/7 helpdesk for the Royal Navy, as well as providing logistics support for spares and repairable units. The company is also under contract to upgrade 16 Phalanx systems to the 1B configuration in an on-going programme.

The latest contract to provide a further four Phalanx 1B kits and four conversions, which follows a similar contract awarded last year for four kits and two conversions, will be delivered under an amendment to the existing support and upgrade contract. Babcock will procure the Phalanx 1B systems in partnership with the original equipment manufacturer Raytheon, and will undertake the land-based Phalanx weapon system conversions using Babcock weapons support engineers. The systems are to be delivered by March 2015.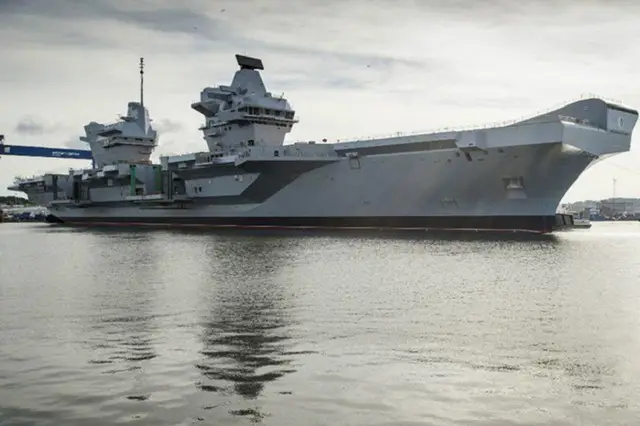 Queen Elizabeth aircraft carrier
Picture: Copyright MoD

Babcock Weapons Business Manager, Martin Laity, said: "Following the successful on-schedule delivery of a similar contract last year, we are delighted to have this further opportunity to apply our expertise and work with Raytheon to help the MoD and Royal Navy build the Phalanx CIWS capability it needs. Babcock is already known for our weapon support work for the UK MoD and our expertise in the assembly, test and setting to work of naval weapon systems, with upgrade and long term support contracts for the 4.5 inch Mk8 Mod1 Gun as well as the Phalanx CIWS. We are well placed to support the MoD and Royal Navy in meeting this further Phalanx capability upgrade."

A spokesperson for DE&S added: "We are pleased to have signed this £20m contract with Babcock to provide the Royal Navy with this advanced Close-In Weapons System. Three of the four Phalanx kits will go on to add to the defensive capability of the Queen Elizabeth Carrier and we look forward to working with our counterparts in industry to ensure this important requirement is met."

Phalanx CIWS is a rapid-fire, computer-controlled radar and 20mm Gatling gun system. The Phalanx 1B upgrade incorporates a side-mounted Forward Looking Infra-Red Camera (FLIR) enabling the CIWS to defend the ship against surface targets and slow air targets in addition to anti-ship missiles.