a
Naval Forces News - Myanmar
Myanmar Navy Fitted Chinese C-802 Anti-Ship Missiles on its F12 - UMS Kyansittha Frigate
Based on a recently released picture, it appears that Myanmar Navy has fitted Eight Chinese made C-802 anti-ship missile launch canisters on board UMS Kyansittha Frigate (hull number F12).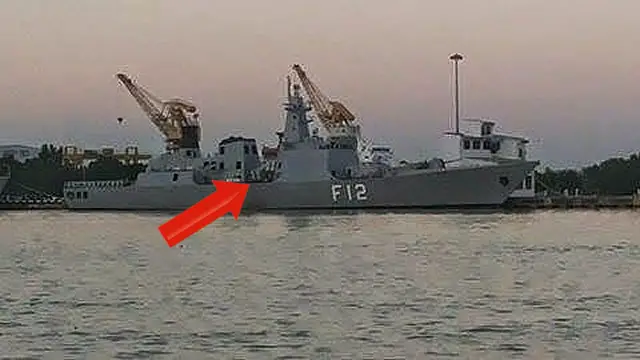 Myanmar Navy F12 UMS Kyansittha Frigate with C-802 anti-ship missile canisters

Locally designed and built by Thilawa Naval Dockyard, UMS Kyansittha was commissioned on 31 March 2014. A second vessel of this class was also launched in March 2014.

The class is rumored to be fitted with a mix of Russian and Chinese weapon systems and sensors. India's Bharat Electronics and the DRDO have also signed contracts to supply radar an sonar systems to the Myanmar Navy, systems that will likely be fitted on board the Kyansittha class.

According to the local press, UMS Kyansittha has a reduced radar cross section, a displacement of about 3,000 tons and a length of 108 meters. As many as 6 vessels of this class could be on order by the navy of Myanmar.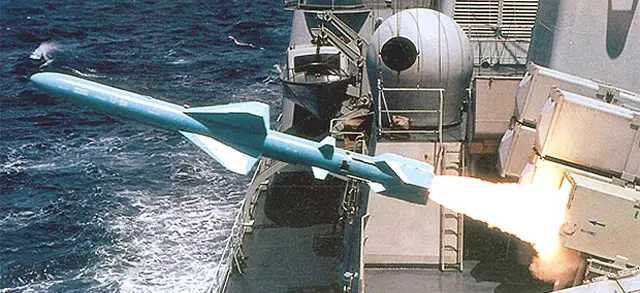 A C-802 anti-ship missile during launch

The C-802 (NATO designation: CSS-N-8 Saccade) is a chinese made anti-ship missile unveiled for the first time in 1989. The missile is subsonic (M 0.9) with a range of about 120 kilometers. It is available in several versions depending on the launch platform: airplanes, ships, submarines and land-based vehicles. The C-802 is reported to have been exported by China to several countries including Algeria, Bangladesh, Indonesia, Iran, Pakistan, Thailand...