a
Naval Forces News - Russia
Third Russian Naval Aviation An-140-100 Delivered by Aviation Plant "Aviacor"
JSC "Aviacor - Aviation Plant" delivered the third An-140-100 aircraft for the Russian Navy on December 25th. The aircraft with registration RF-08853 (serial number 14A005) was handed over during a ceremony in Samara (south western Russia). «The aircraft is delivered in strict accordance with the delivery date specified in the state contract», - CEO of Aviacor, Alexey Gusev, said during the handover ceremony.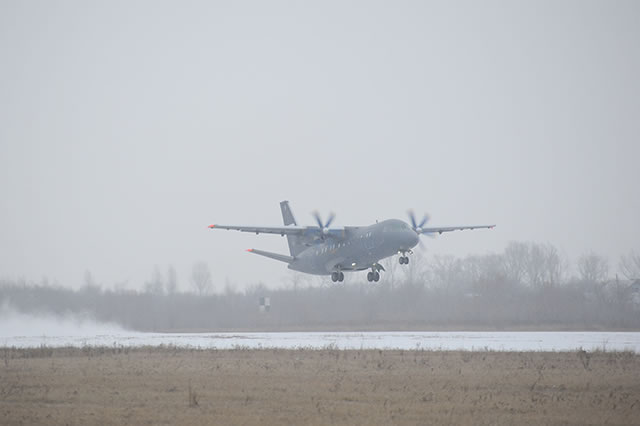 The third An-140-100 for the Russian Navy takes off on November 28, 2014 from Aircraft Factory "Aviacor". Picture: Aviacor
This new aircraft (the third for the russian navy and eighth for the russian armed forces overall) is the military passenger/cargo version of the civilian An-140 aircraft.

In Russian Navy service, the An-140-100 replace the Antonov An-24 for tactical transport missions. It may operate from rough strips and unprepared airports in remote locations thanks to its high wing design.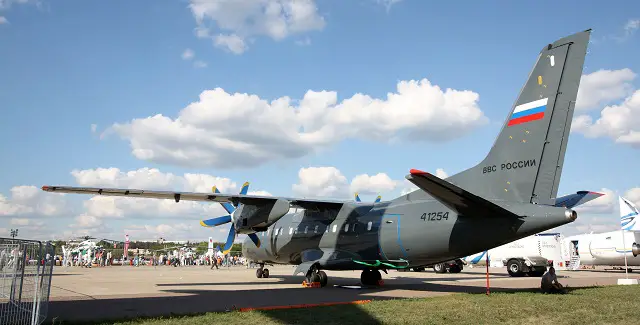 Russian Navy Antonov An-140-100 at the MAKS-2011